Top 5 UI/UX Design Agencies in the World
Hire the best UX design agency for SaaS, web, enterprise, or mobile apps. Ranking the leading user experience designers and UX consultants in the US and Europe.
Hire the best UX design agency for SaaS, web, enterprise, or mobile apps. Ranking the leading user experience designers and UX consultants in the US and Europe.
User experience has been in the spotlight for a few years, with many companies employing full-time UX designers or working with top UX agencies. In 2023, an intuitive user interface (UI) is a must for any digital product, such as a mobile app, website, SaaS, and even B2B and enterprise software.
When the success of your product hinges on having a great user experience and UI design, and you can't immediately build your product team, the only option is to work with an agency or find a consultant offering UX design services.
On the other hand, many top UX agencies who do excellent work fly under the radar and get new projects only through word of mouth. Knowing that finding the right company can be a huge pain, I made a list of the leading experience design firms from major tech hubs in the United States (SF, NYC, LA, etc.) and Europe that specialize in digital products and have worked with early-stage startups as well as Fortune 100 enterprises.
Top UI/UX Design Agencies  —  June 2023 Rankings:
---
1. Clay
UI/UX Design Agency in San Francisco — clay.global
Location: San Francisco, CA
Key clients: Slack, Facebook, Google, Credit Karma, Coinbase, Coca-Cola
Budget: $100k+
Team Size: 55 employees
Clay is a full-service UI/UX design, branding, and development agency in San Francisco. Most of their engagements are confidential. They mainly work with Silicon Valley unicorns and Fortune 100 enterprises. As a full-service digital design firm, they do everything from UI/UX for mobile apps and brand identities to marketing websites and enterprise software.
They also partner with hand-picked Bay Area and global startups to work closely with their founders to bring their vision to life. Clay is one of the few user-experience design agencies that can take a project from an initial idea to a finished product and beyond.
Portfolio: clay.global
Social: Twitter — Dribbble — Instagram
---
2. Instrument
A full-service UX design agency — instrument.com
Location: Portland and NYC
Key clients: Nike, Sonos, Levi's, Spotify, Intercom, Airbnb, Dropbox
Budget: $300k+
Team Size: 330 employees
Instrument is a top UX and digital agency headquartered in Portland. The firm designs and builds digital products, from mobile apps to websites and communications for the world's most ambitious brands.
In 2019, they expanded to the East Coast with the acquisition of a Brooklyn-based digital design studio ThisAlso exclusively focused on product design and graphic design.
Thanks to their ad agency roots and UX/UI design upbringing, they are famous for distinctly modern and interactive marketing websites. As a multi-faceted design firm, Instrument combines the best parts of a business consultancy, creative agency, and engineering firm to deliver stellar work.
Portfolio: instrument.com
Social: Twitter — LinkedIn — Instagram
---
3. IDEO
Global experience design and UX agency — ideo.com
Location: San Francisco, Palo Alto, NYC, London, Tokyo, and more
Key clients: Verizon, Swarovski, Ford, IKEA, GE, Procter & Gamble
Budget: $500k+
Team Size: 1300+ employees
IDEO is a global design consultancy specializing in digital products, services, and UX design with US, Europe, and Asia offices. Formed in 1991, they're one of the industry's most influential product and user experience UI/UX design companies.
They are the company that invented the design thinking approach, which they have been practicing for decades, building websites, apps, enterprise software, and multiplatform digital experiences with the user in mind. This human-centered UX design methodology made them world-famous in the design world and helped expand their offering to organization design and management consulting.
Portfolio: ideo.com
Social: Twitter — LinkedIn — Instagram
---
4. Red Antler
 A User Experience Design and Digital Agency — redantler.com
Location: Brooklyn, NY
Key clients: Casper, Allbirds, Foursquare, Betterment, Zagat, Brandless
Budget: $250k+
Team Size: 121 employees
Red Antler is one of the best UX design and branding companies for startups and new ventures headquartered in Brooklyn, NY.
They only partner with early-stage companies on defining and executing the complete brand experience — from strategy and brand identity to UI/UX design and marketing.
Red Antler decided to work exclusively with startups to drive growth and scale through the power of branding and digital strategy. They're the UX agency behind some of the most successful direct-to-consumer startups, such as Casper and Allbirds.
Portfolio: redantler.com
Social: LinkedIn — Instagram
---
5. Bakken & Baeck
A UI/UX design and development agency — bakkenbaeck.com
Location: Europe (Oslo, Bonn, Amsterdam)
Key clients: Coinbase, Vipps, Kron, Wake, Kolonial, Alva
Budget: $200k+
Team Size: 60 employees
Bakken & Baeck is a digital strategy and one of the best UI/UX design companies founded in 2011 with offices in Oslo, Bonn, and Amsterdam. By forming close relationships with their clients, they build apps and websites from the ground up and at full speed. In addition to digital product design and software development, they're web design, machine learning, and artificial intelligence experts.
Aside from client projects, they host a one-day design conference, An Interesting Day, and a hackathon called Stupid Hackathon. They've launched their products, such as the Daylight app and a design collaboration tool, Wake, which Vision recently acquired.
Portfolio: bakkenbaeck.com
Social: Twitter — LinkedIn — Instagram
---
The Ultimate Guide to UX Design and UI/UX Design Agencies
A comprehensive step-by-step guide about fundamental principles of user experience (UX) and user interface (UI) design and how to hire the right UI/UX design firm for your digital product.
---
A UX agency is a design consultancy that specializes in user experience. Those companies can design and build a mobile app UI, website, and B2B software. There are many subtypes of user experience design companies depending on what their core focus is:
UX research agencies
User experience agency mainly provides services like user research, competitor evaluation, customer insights, workshops, personas, and a high-level user experience strategy.
UX design consultancies
Most of these firms are CX (customer experience) experts researching and executing user experience across all touchpoints. An excellent choice if you want to understand the holistic journey of your users.
Top UX design agencies. These folks are generalists who work in an agile process and focus on the user interface first and foremost. They usually do just the right amount of research. And then proceed with an iterative process nailing down the user experience and UI design while user-testing it with the clients and stakeholders. You can find many of these firms in San Francisco or New York.
Full-service web design firm. Usually, it's a bigger agency scenario. You'll have a dedicated account manager and interact with different teams depending on where you are: researchers, strategists, UX and UI designers, web design experts, developers, and analysts. Some agencies will assemble a cross-disciplinary team engaged throughout the project operating like a startup.
If you're looking to build a digital product from scratch and have some basic requirements, we recommend hiring a creative digital agency that can do everything at a moderate cost. Or, if the money and timeline are out of the question, go with an established full-service design firm.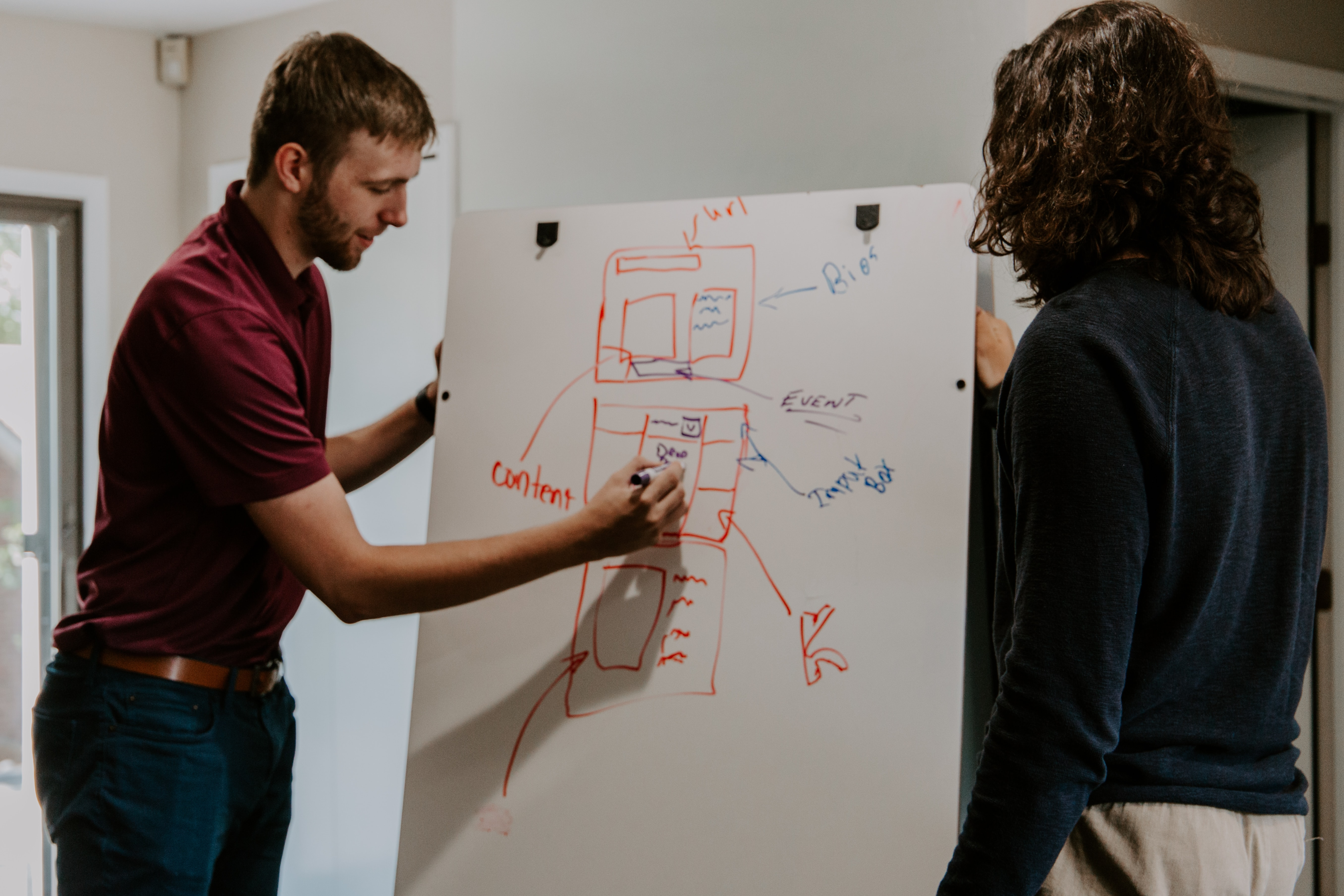 ---
UX vs. UI: What's the Difference between UI design and UX design?
Let's clarify something right off the bat. User experience (UX) and user interface (UI) differ in the design lexicon. It has become a trend to use the terms interchangeably these days. But this is understandable  —  there is quite a bit of overlap between UX and UI. But erasing what distinguishes them is not just a small oversight  —  it is an error that can cost time and money. Worse, not differentiating between UX and UI can interrupt the smooth flow of the design process and create problems in the hiring process for user experience design agencies. If potential employees can't define their talents on a resume, and web design companies can't properly identify what they're looking for mutually beneficial employment arrangements are quickly lost. You don't want a lower-quality user interface design or development team because of the wrong definition!
While plenty of great UI/UX agencies clarify this difference, we've decided to help with a little explanation below.
What is User Experience (UX)  —  More Than Just Visual
The key to understanding user experience (UX) is the word experience. UX encompasses an end-user's entire experience from when they land on a site or open an application to when they leave. Sounds simple enough. But unlike other elements of digital design that focus on the creative yet technical mechanics of visual representation or back-end programming, UX is about incorporating the user's perspective and the subtleties of brand communication into the overall web design. The information architecture systematizes visual content within the framework of a larger strategy for creating a world-class digital product. UX designer is responsible for overseeing this dimension of the graphic design process.
Further, UX designers are also responsible for effectively incorporating the psychology and perspective of users. This crucial piece of any UX project relies on conducting user research.
Typically, a UX designer does research (or this task is given to a UX researcher) to understand the audience the website is targeting, the psychology of these potential users, and how the dynamics of the user's interaction with the interface in question affect their overall experience. The UX designer is then responsible for synthesizing this data with the broader brand vision or intention to help imagine a type of usability that is dynamic and user-informed.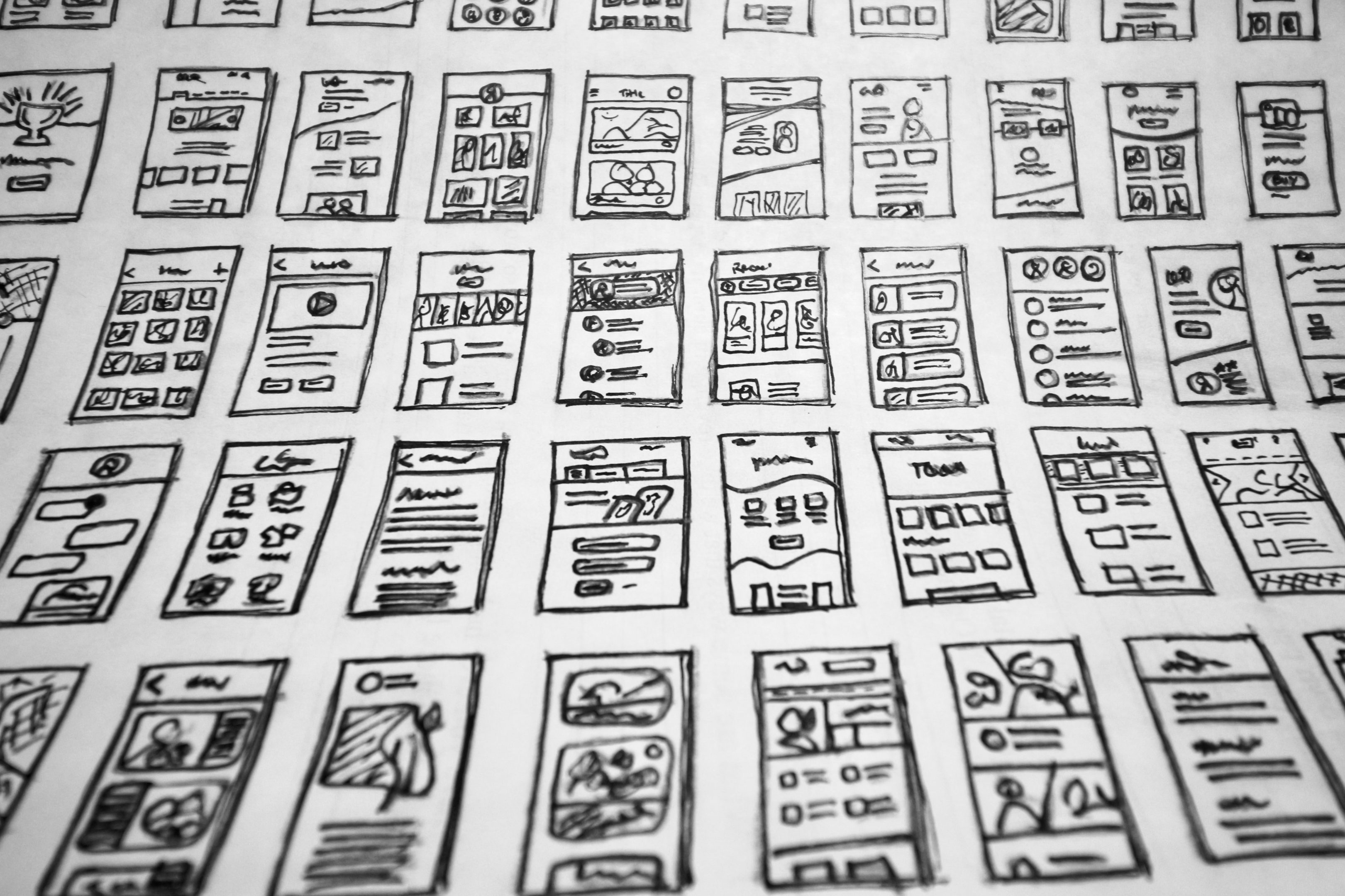 What is User Interface (UI)  —  Visual and Technical
Simply speaking, the UI is what you directly interact with on an app or website. It is the total of the technical and visual dimensions of the web design. This includes all elements of interaction design, such as images, texts, links, color schemes, and even buttons. Whenever users have a micro-interaction, like scrolling on a page or clicking on something, they rely on these technical-visual components.
While UX is concerned with the user's broader experience, UI is the structure of the minutiae of the technical aspects of that experience. Quality UI requires both technical know-how and artistic creativity.
User interface designers embody the true essence of digital product design. They are responsible for not only stitching together technical components to enhance the overall functionality and usability, but the many creative decisions they make are like pieces of a larger puzzle that unifies the broader vision of the design. This most common type of UI is dependent on the graphic representation of commands in design and is called the graphical user interface. Voice-based interfaces are also becoming more common. This type of UI, most popularly known through Amazon's Alexa, is when voice commands replace screens, graphics, and touchpoints. However, it's not likely that voice-based interfaces will replace graphics-based interfaces soon.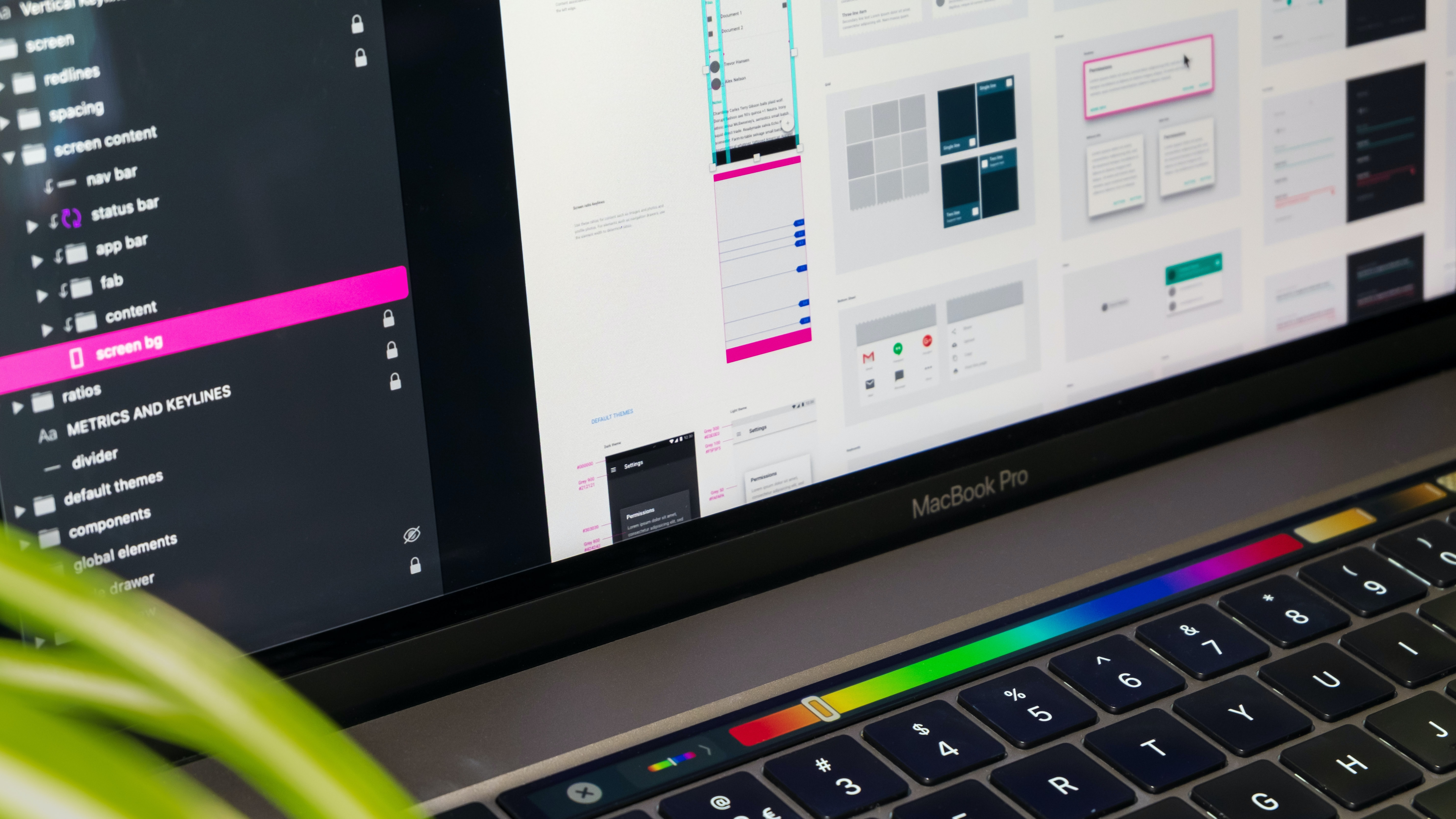 UI and UX: Different, But Connected
UI and UX are entirely interdependent despite their major differences. UI and UX creative design teams constantly communicate and interact in any good digital product design firm. UI is essentially the process of piecing together the working technical parts of a broader UX strategy. But UX also includes the design and functional elements that form the foundation of UI. Therefore, it's wholly understandable how UX and UI are confused. But from now, despite what UX and UI share, you'll never mix them up again!
---
Why is UI/UX design good for business?
Customers are spoiled with great web design and user experiences provided by industry leaders, and they expect the same from any mobile app or website they interact with.
An intuitive UX is a critical requirement, not an added value or a differentiator. If you run an online store or have an app, you should level up your UX game and prioritize it. Your success depends on it.
People don't notice great UX or UI design, but they will complain even if their experience is anything but awesome. User experience is a strategic business tool, and if you know how to use it, you'll see a lot of positive changes, such as:
Increase in sales due to simplified navigation and purchase flow.
More engaged customers translate to repeat purchases and more interactions with your content.
Improved brand loyalty, credibility, and recognition as people are likelier to return if their first experience was stellar.
Reduced training and customer service costs because great UX is intuitive and needs no excessive documentation.
Build better products. Understand what your customers need, design for their needs, perform user testing, and improve with user involvement.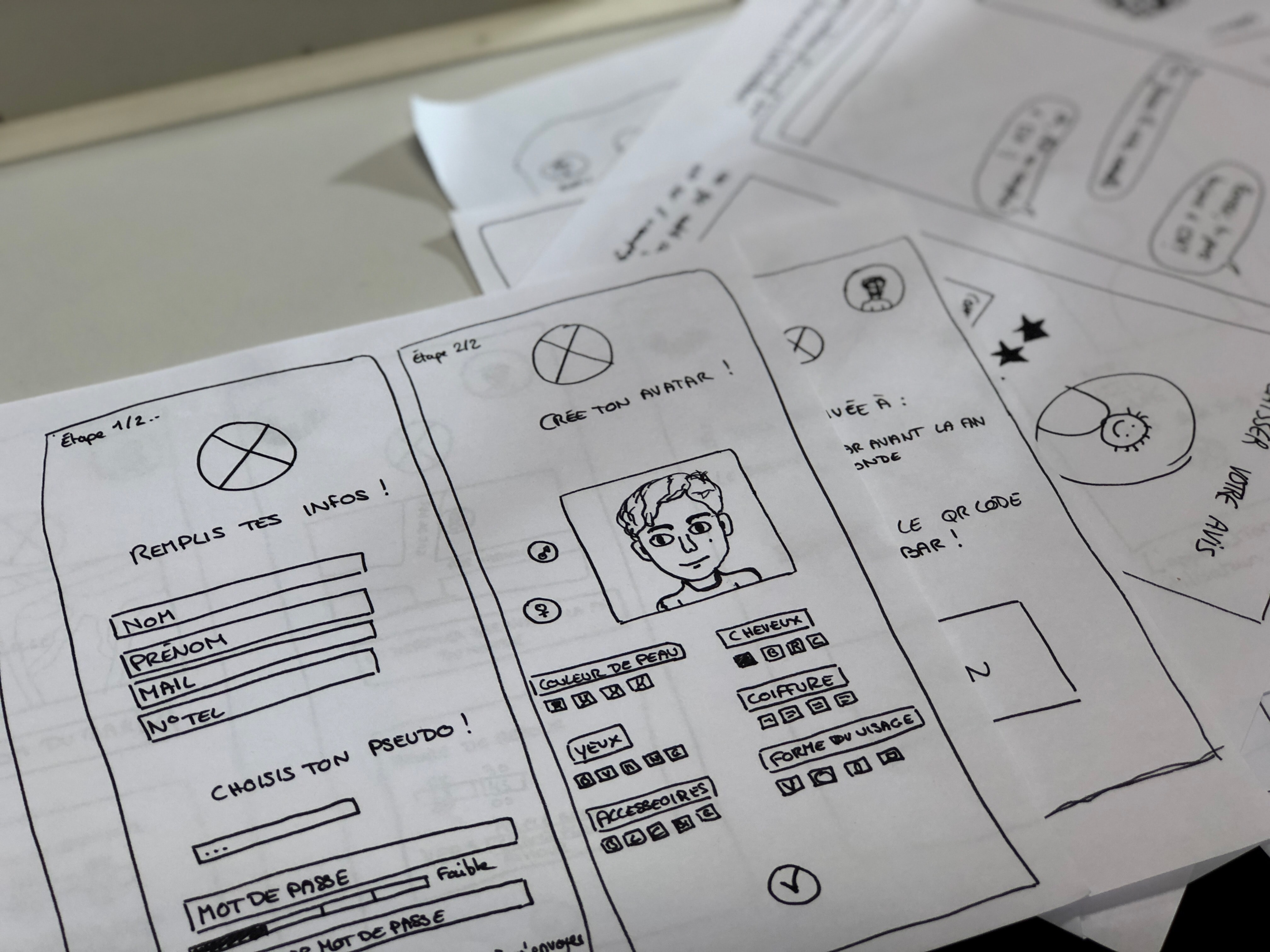 Still not convinced if you need to invest in UX? Let the numbers speak:
A one-second delay in page load yields a 16% decrease in customer satisfaction.
UX design unification resulted in a 100% productivity gain in development teams and helped save General Electric an estimated $30 million.
Virgin America saw a 14% increase in conversion rate and 20% fewer support calls after the significant website and UI/UX redesign in 2014.
According to a study by Forrester, the top 20% of CX leaders outperformed the S&P 500.
Every dollar invested in UX can generate a 100 dollars return.
User experience design is an intricate combination of tools and processes to manipulate your customers by giving them a delightful and user-friendly product they can't stop using. As with any specialty field, you need to be a professional to do it right, or you can hire one.
You can enlist an in-house designer and build your product team later on or work with a user experience agency that has design teams readily available.
---
How does UX align with the strategic goals of a company?
When stakeholders in companies or entrepreneurs first learn the user experience (UX) concept, they almost always want to know  —  how does that relate to our bottom line? Our success? Our growth as a company? But the answer is quite simple  —  good UX is a critical tool in any business reaching its goals today.
Whether a business is selling a product, creating an application, or providing a service, the overwhelming importance of the Internet cannot be expressed enough. The Internet is  —  in the case of a business selling a product, the main way the public is introduced to the said product  —  and in the case of an application, the medium through which your application will be interacted with. Either way, both websites and applications are experienced by those who interact with them. The goal of UX design is to ensure that this experience sits fondly in the hearts and minds of the visitors.
The better, more effective, and more professional the UX design is, the more likely visitors will turn into recurring or even customers. This means that UX design, when done well by a professional UX agency, can help your business expand and grow. Choosing the right UX agency for startups is especially important. Overall, this is crucial for helping companies reach their bottom line  —  creating a profitable and popular product, service, or application.
Another way that UX relates to the strategic goal of a company is that UX design is about understanding the needs and wants of your target audience and incorporating that into the initial interactions that the same audience will have with your company. Because UX design and branding are often intimately interlinked, the UX design process will help flesh out the brand with the understanding of your target audience in mind. This means that your brand's goal of finding a place within the consciousness and imagination of your target audience will go through a practical refining process during the UX design process itself. The importance of digital platforms in all businesses these days means that the UX design should be understood as a component of a larger, holistic, and thorough branding process.
The question should not be "how does UX align with the strategic goals of a company" but instead how can you have a company without UX? These days you can't  —  so finding the right UX agency to work with and making the investment is not only a good idea, it's necessary for ensuring your business's longevity and success in our highly internet-dependent and digitized world.
---
What's the difference between UX designers and product designers?
Within the world of UX design, there is a misconception that whole UX design teams are made up of designers with the exact same skill sets. This is false. One of the more crucial divisions of labor within the UX design process is between UX designers and product designers. They are related to each other and interdependent in the UX design process. However, each has a unique and specific role to play.
UX designers are focused on user experience. This means that their focus is on developing the user's experience of the product, application, or website from the moment they first visit the interface until they leave. A UX designer might also function as a UX researcher  —  diving headfirst into the wants and needs of the target audience and the market at large, then taking that information and developing the website's architecture that creates a particular experience the client is hoping to create.
A UX designer is like a curator  —  their job is to curate a particular experience for every user. Hence, they are more likely to revisit the site, continue using the application, or purchase a product. When you think about a UX designer, you can imagine them as an expert in understanding the wants and needs of the target audience and translating this understanding into impeccable, effective design.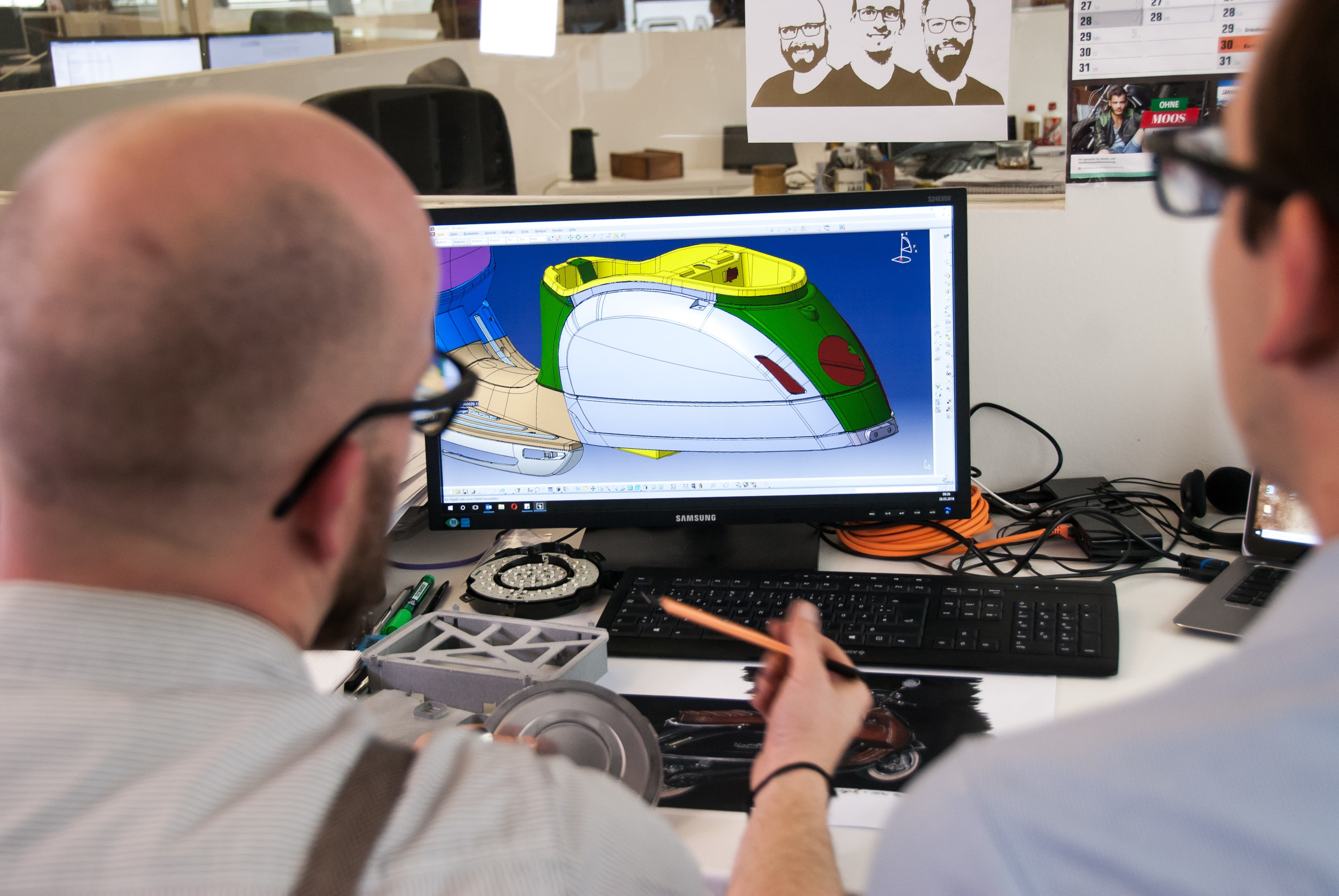 A product designer has a slightly different relationship to the UX design process. They are deeply involved in UX design and often have a UX design background and skill set. But their main focus is ensuring the company/client's needs are reflected in the design process. They incorporate the company's vision within the product design from start to finish and ensure that the design process's user experience and user interface aspects complement what the client wants to see.
This means they are in tune with the business and digital marketing side of things. This does not mean that the product designer is not concerned with the needs of the target audience and eventual users or consumers. It's more that they consider the company's business and marketing objectives within the design process and figure out how to synthesize them with the UX designer's understanding of the target audience.
The UX and product designers are integral to ensuring a successful outcome on any UX design project. Their differences are always complimentary and linked, and help bring a company's UX vision to life effectively.
---
What are the typical services of a UI/UX agency?
All UI/UX agencies are unique in their services and how they offer them. For example, a huge difference exists between small-scale boutique UX/UI design firms and larger corporate agencies. However, there are some basic services that most firms, big and small, offer.
Full user experience design from start to finish is a service that all UX/UI design agencies offer  —  or they wouldn't be a UI/UX agency in the first place! This service is not short and simple but a long multi-step process. User interface design usually begins with UX research. UX research studies the target audience and market for the application or business. After doing the research, UI/UX agencies will produce a report to continue forward. From there, the UI/UX agency will begin the design process until the user experience design is complete.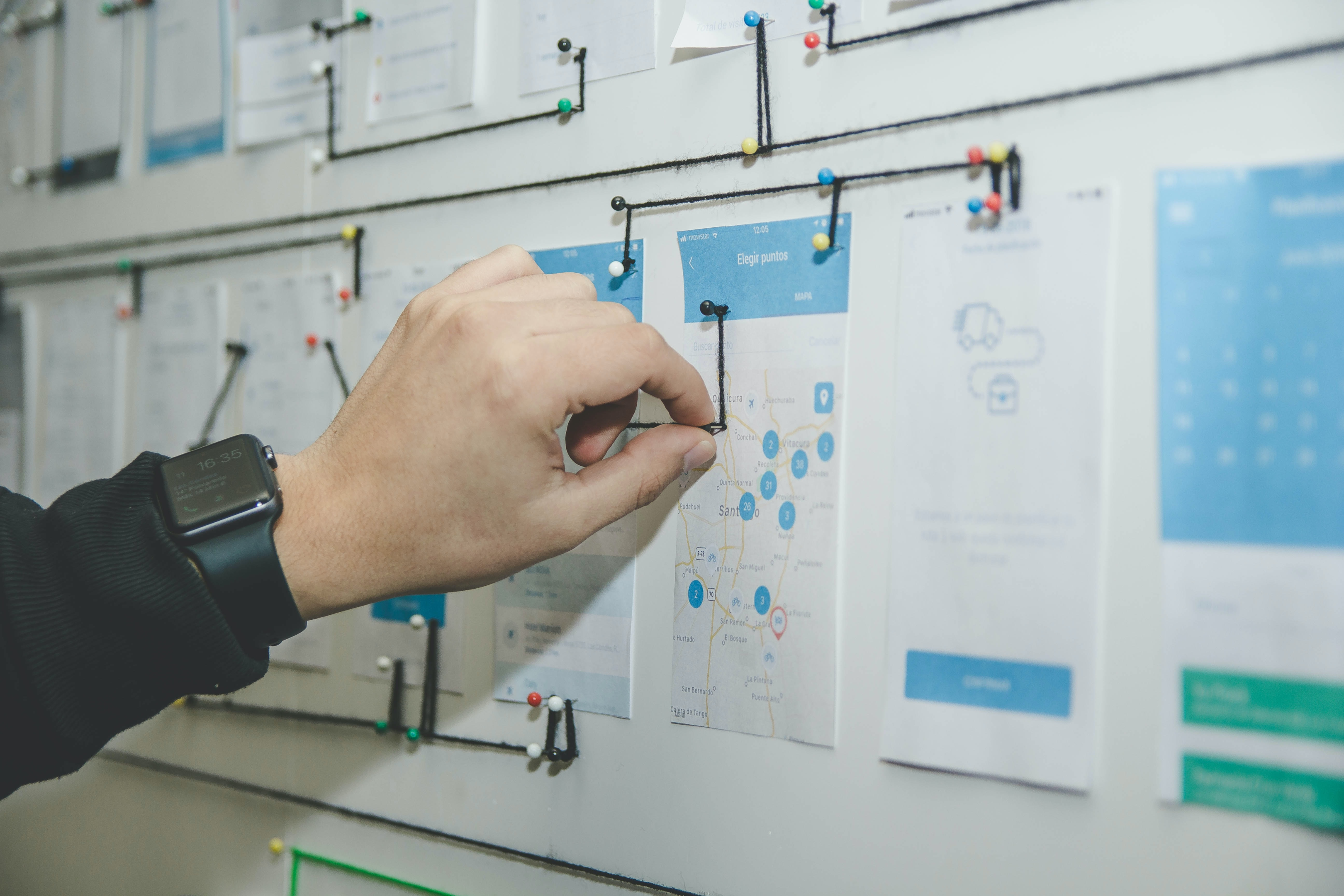 UI design is another related and nearly universal service these agencies offer. User interface design is the visual and technical component of the design. This service shapes the text, the colors, and the actual usability of the site or application.
Beyond these two basic services, UX/UI agencies can offer several different services. For example, almost any full-service UX design firm offers the following services:
Business discovery & user research
Product & marketing UX strategy
User interfaces & visual design
Front-end engineering & platform integration
Usability testing & analytics
Experience innovation consulting
Design sprints & prototyping
Customer journey mapping
Service blueprints
UX workshops & training.
These services all relate to UX/UI design but notice they are more specific to particular elements of the overall branding process. In this case, the firm also offers steps within the larger UX design process as individual services. This is because some companies that need UX services do not always need the entire design process but user testing or UX strategy consultation. Also, because the user experience is intimately tied to branding, many UX firms offer branding, marketing, and strategy services.
Some firms also specialize in particular services that are relatively unique. For example, Clay offers and specializes in enterprise and B2B UX and UI design  —  a service that not all design firms or agencies offer.
So at this point, it should be clear  —  while most firms offer similar UX/UI design services,  —  more specialized and concrete services may differ between agencies. In this case, it's always good to know what exactly the design firm in question is offering and which mistakes to avoid when choosing the design company.
---
How to hire the right UX design agency
Researching and shortlisting agencies is just the first step. Once you've narrowed down your selections, the real work begins. You'll contact agencies, have calls and meetings, write RFPs, evaluate proposals, and decide and sign all legal paperwork to start your project. It could easily take weeks, if not months, to get to the finish line.
And you need to have a solid plan to find the best-fit user interface design or user experience design agency in the shortest time.
Here are just a few questions you might ask yourself:
Should I go with a local agency or find a remote design firm?
Is hiring a large agency or trying a boutique UX company better?
How much my UX design project would cost?
What capabilities should an agency have to provide the best results?
What do I need to prepare to get proposals from agencies?
…and the list goes on.
There are questions to ask yourself and a list of questions to ask before hiring a UX design firm.
To make the agency selection process as seamless and smooth as possible, I've put together the FAQ below.
---
FAQ: Working with a UI/UX design agency
A list of common questions asked by startups and established companies looking for UX design services by hiring a UX design agency or UX consultant.
---
Q: Is an in-house UX design team or a UX design firm better?
A: For companies needing UX design, this question will surely come up at some point. But truth be told, there isn't a one size fits all answer  —  the parameters of the project, the size of the company or business, budgetary limits, and longer-term UX design needs are all factors that determine whether creating an in-house UX design department or hiring a UX design agency is the right way to go.
An in-house UX design department can be a worthwhile investment in the long run. On the one hand, it's possible to forge proximity and intimacy between the UX team and the details of the project they're working on on a level not possible when the project is outsourced to a UX design firm.
Essentially, as employees of the company for which they are doing UX design, an in-house UX creative design team will interact with the company's corporate vision and brand identity up close and personal daily. However, for many companies needing UX design, creating a whole new in-house department may not be necessary  —  only if your digital product needs long-term, continuous UX design support is this a worthwhile option.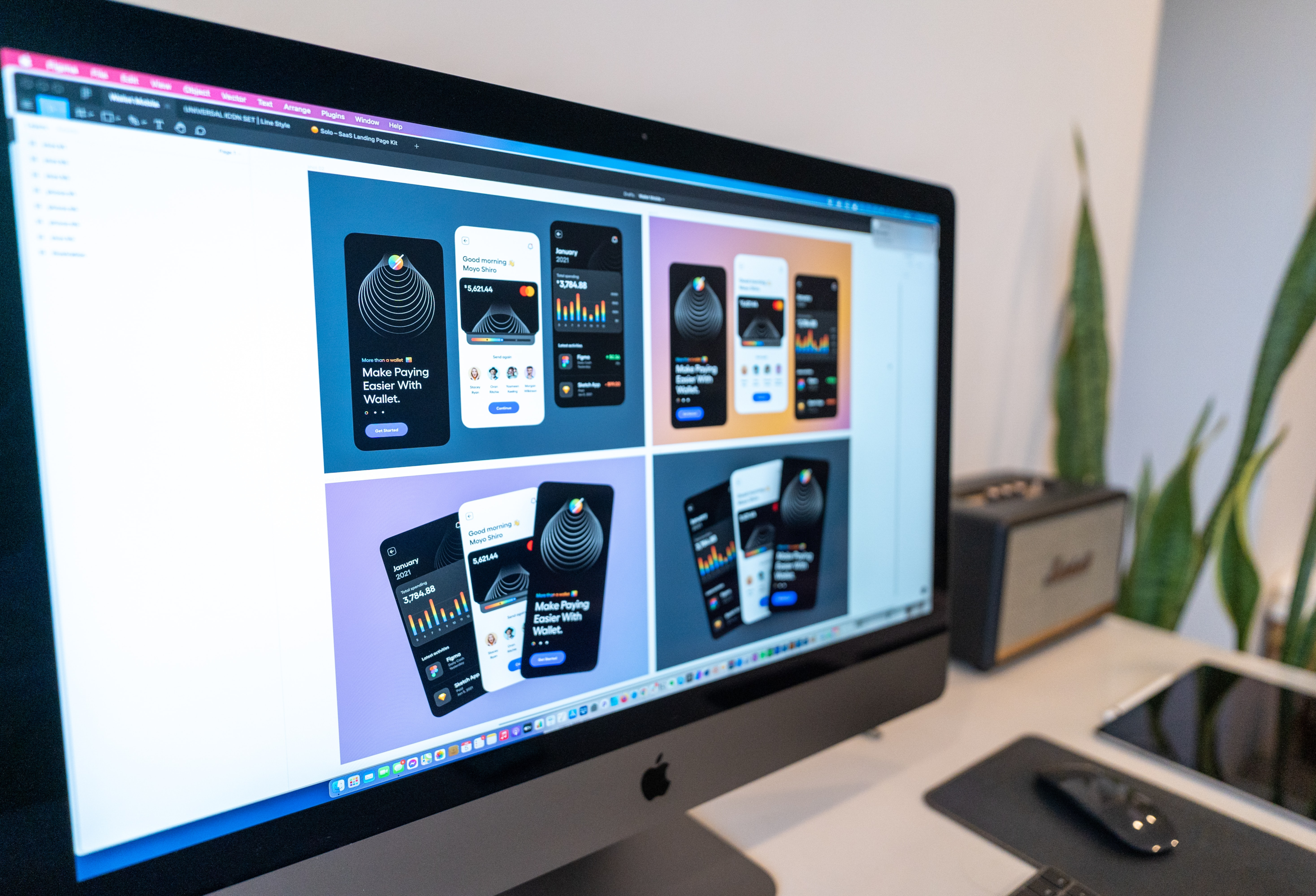 A UX design agency, on the other hand, is a tried, true, and reliable option. While professional-grade UX design isn't cheap, you can be sure that with experienced UX agencies, the final product will be excellent. Ultimately, it is reliability and experience that make agencies an attractive option. Their longer-term, professional, and focused experience on UX design projects means that designers and management bring on-the-ground know-how to every project they work on. Despite an initial hefty investment, you'll save money in the long run because you won't be creating a whole new permanent department.
Both options have pros and cons, but at the end of the day, UX design firms present a more realistic and reliable option for most UX design needs.
Q: How much would a UI/UX design project cost with an agency?
A: Since each UX design project is unique, most agencies would like to get as much information as possible before they give you a proposal. A well-written design brief will go a long way  —  include all relevant project information and provide a budget range and timeline.
Many agencies will tailor their proposal to your budget, so give them a number lower than you're ready to spend. You can increase it later, and they can re-estimate the project as required.
They'll likely want to hop on a brief call to learn more about the project, evaluate you as a potential client, and ask additional questions. They may also request UX and UI documents like user stories, research takeaways, and design references to provide a more accurate proposal. If your project's scope is well-defined, you should expect a fixed fee estimate with a 15–20% buffer factored in. If your project is still in the early phases of development, working on a time and materials basis would make more sense. Hourly rates vary depending on the size and location of an agency.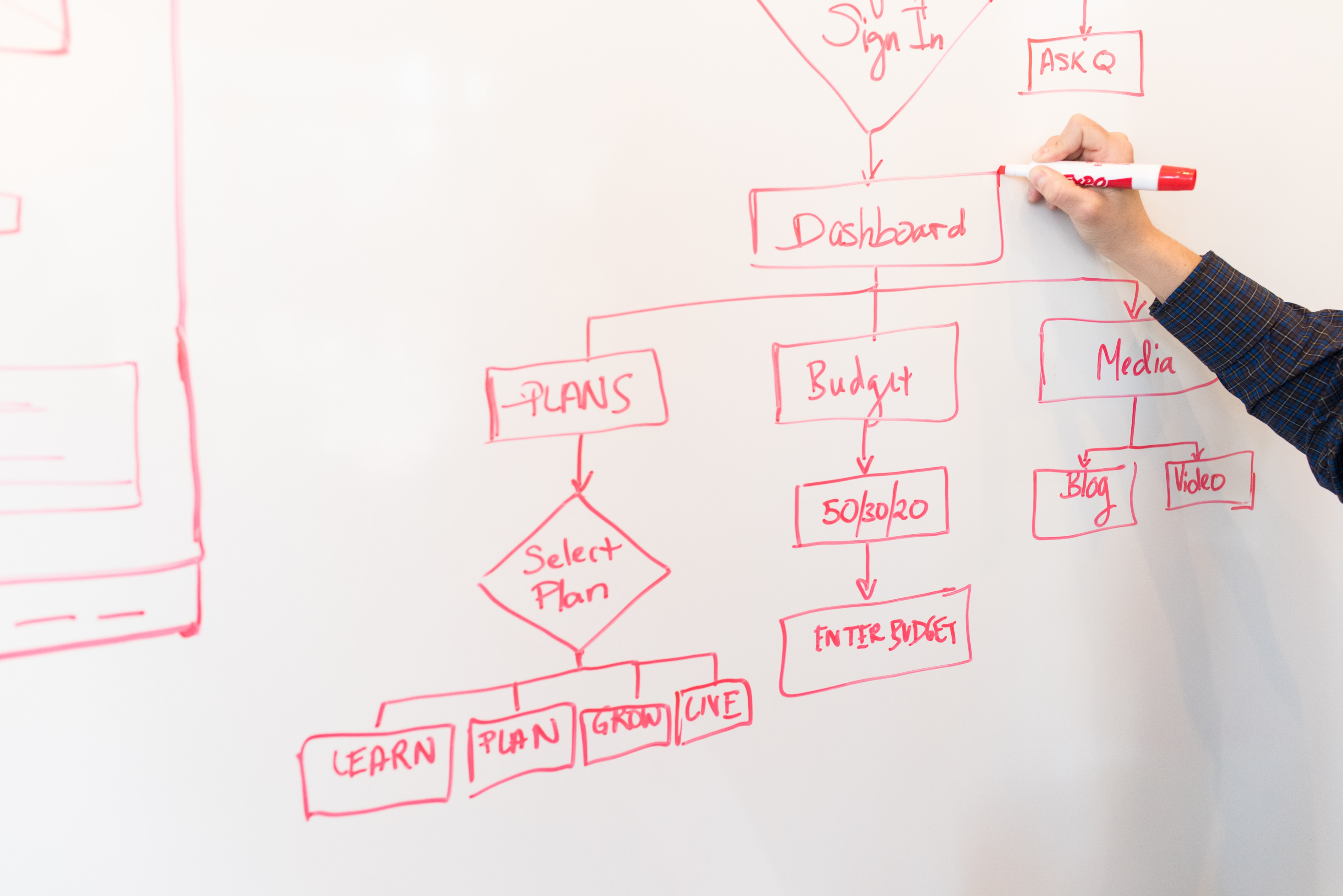 For a US or Western Europe-based UX agency, the rates are in the $150-$250 range with a minimum project engagement of $50,000+. You can expect even higher rates in places like San Francisco and NYC. Sometimes, UX design agencies use weekly rates for a team of designers plus a design director. Weekly rates depend on the team composition and generally are in the $7,000–15,000 range for an average firm in the United States.
Q: What do I need to share with an agency to get a proposal for my UI/UX design project?
A: You should email a brief project description without too much detail. Make sure to make it look exciting and easy to understand. It will increase your chances of getting a timely response. Once you hear back, schedule a quick phone call to see if an agency is a good fit.
Be ready to provide more information:
Tell them about your goals, KPIs, and other metrics of success. What are you trying to accomplish? Is it designing a new mobile app or refreshing a legacy enterprise product?
Describe your product's target audience.
Document the history of your product and how the user experience changed and why. Tell them about any user testing and experiments made.
Many agencies will inquire about a product demo to understand the product better  —  its features, strengths and weaknesses, and opportunities for improvement.
Create a demo account with some data and ask them to create a new one to see the first-time experience.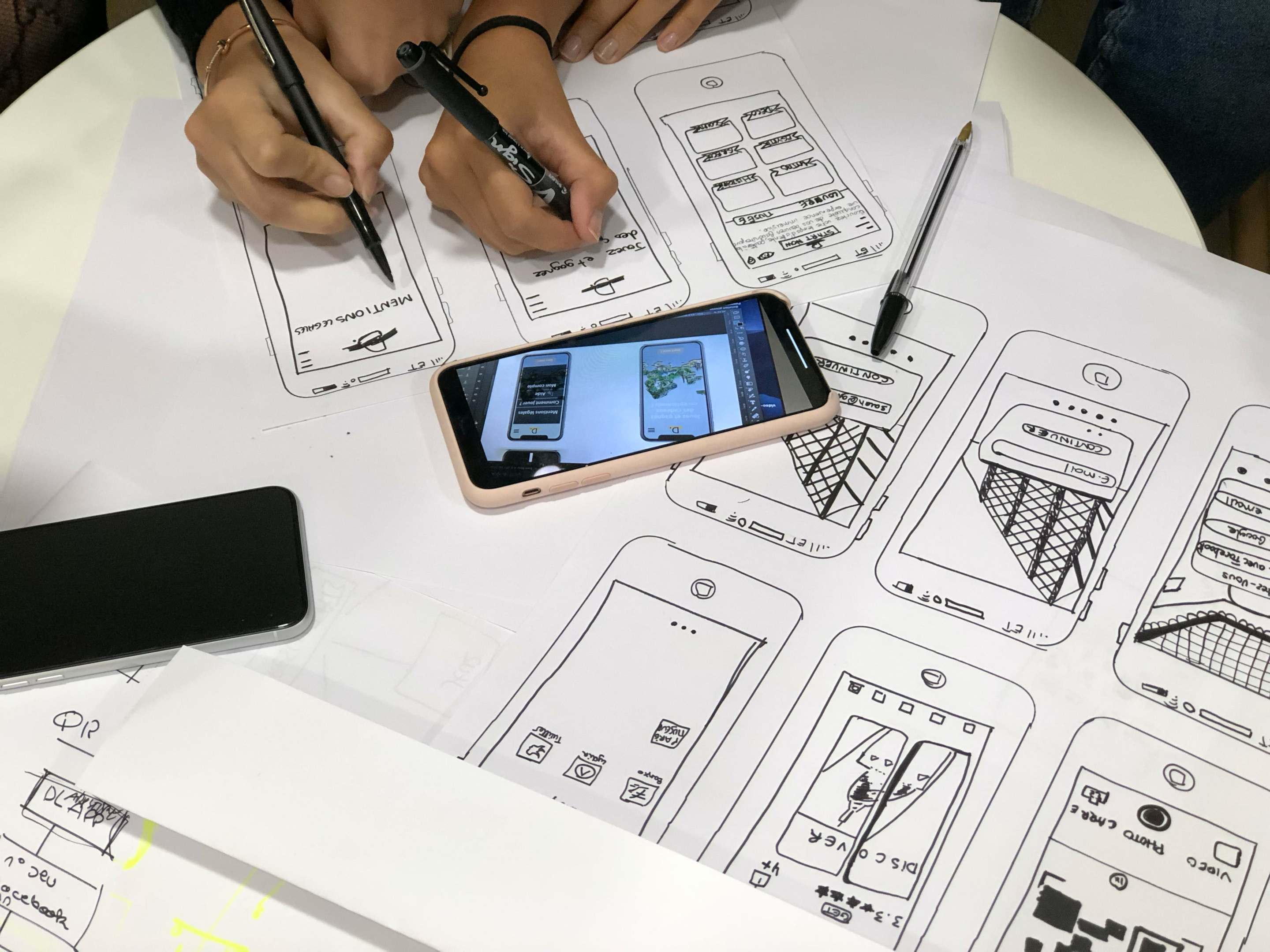 Gather any available product documentation on existing UX and UI, such as user stories, product roadmap, research materials, and other requirements.
Provide access to your analytics (or export data) and other tools to gather quantifiable data.
Finally, create a brief summary of the project and your expectations  —  overview, goals, requirements, budget and timeline, and proposal guidelines. Make it sound friendly because agencies hate and make fun of RFPs that are too official.
Q: Should I hire a large design firm or go with a boutique UX company
A: It depends on your goals and budget. Many large companies only want to work with high-profile UX (especially branding) and UI design agencies, mainly because of their reputation and experience with other big brands, but also to eliminate risks. I bet they used some useful tips on starting a UX design studio.
You'll likely get a team of an account manager, a project manager, and a creative director. They will assign as many people as possible and expect you to pay for their time. In reality, you'll see your product design director once or twice during the project, and most of the work will be done by interns. That's how big UX agencies are structured. Plus, you'll pay an extra premium for their brand. Sometimes, working with legendary San Francisco or Silicon Valley-based firms like IDEO or Frog Design pioneered user-centered design can benefit marketing. Still, for the most part, it's just a waste of money.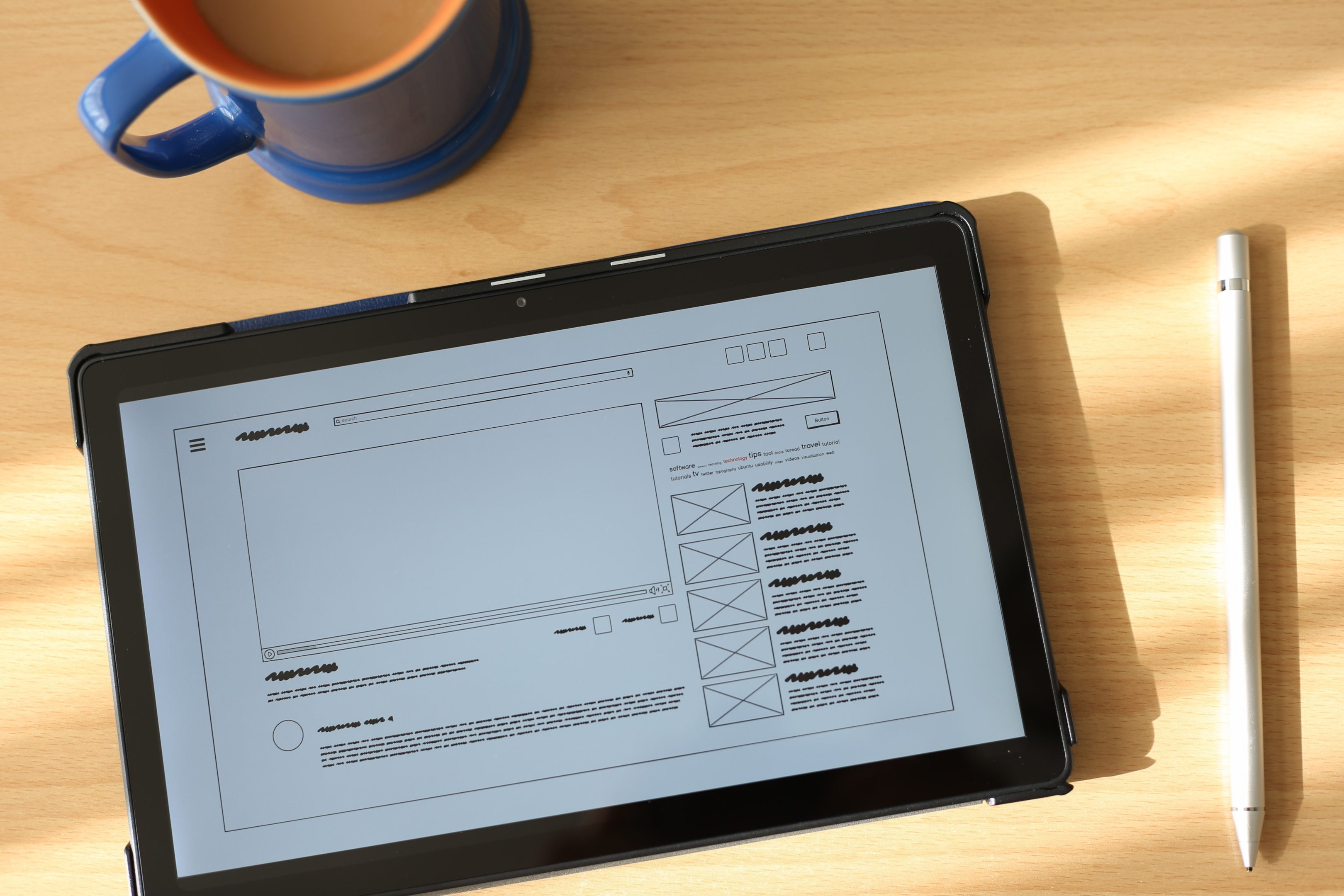 Companies who choose to engage with smaller boutique UX firms do so for a few reasons:
Smaller firms are less spoiled with big-name clients. They are hungry for projects and do everything to get the best result possible.
They have less overhead because they don't need to support an army of managers and other supporting personnel.
They provide a more personalized approach. You'll be interacting directly with UI/UX designers and design directors without unnecessary extra layers of management.
They are more willing to integrate with your in-house development or product resources and become a design extension of your team.
You will likely spend less and get your project done faster with more considerable attention to detail and better quality. However, you may encounter organizational issues and hiccups  —  a lead designer quitting the agency or a project manager escaping to Bali searching for inner peace.
Q: Is working with a local UI/UX design agency better?
A: The short answer  —  local is always better. I'm not against having remote resources on the project, but I firmly believe that UX design projects can not be done 100% remotely. Here's why:
Nothing can replace in-person digital strategy workshops and whiteboarding sessions. And usually, most key UX and UI decisions are made this way.
Key people on the project from an agency's side need to understand the country's and industry's cultural nuances genuinely. There are many peculiarities in the US that Europeans don't have. And most Asian cultures are a mystery to Western people.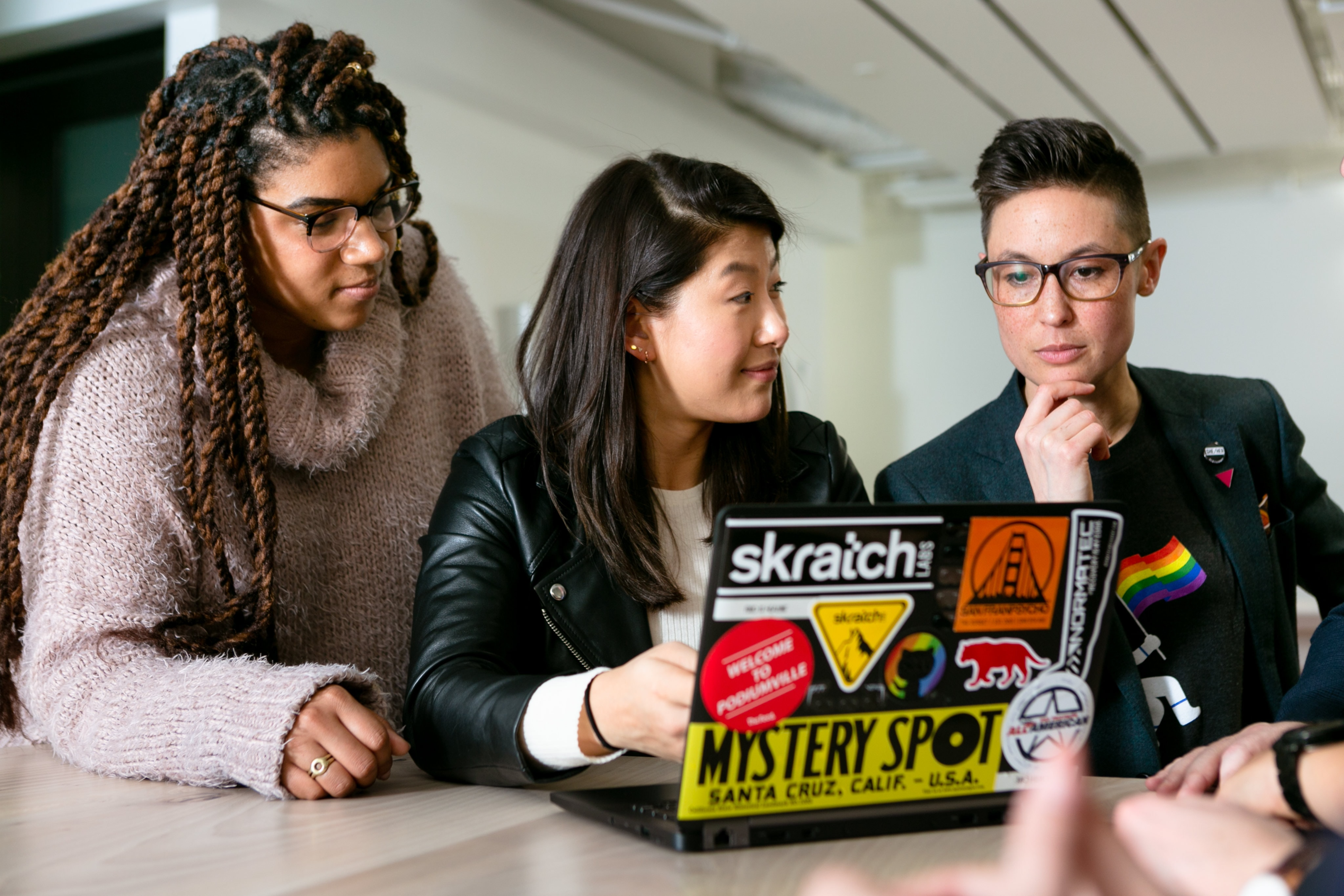 User research and user testing are often done in person at a usability lab or a user's workplace. It requires some local presence or expensive travel.
Finally, working with a local agency means you can always come to their office and have an honest conversation when something goes wrong.
Many agencies have offshore production teams. It is fine (and can even save you some money) as long as key people in charge of UX strategy and product design are local.
Q: What process should I expect from UX agencies?
A: The UI/UX design process is flexible and usually defined by project details and your needs. Many agencies have a process similar to the Design Thinking framework, which may look something like this:
Discover. It includes interviewing key project stakeholders to understand their vision and requirements better and transfer knowledge. Some firms will also interview your users, run surveys, or carry out other user research activities. They will analyze your competitors to understand common UI/UX patterns and industry best practices.
Digital Strategy & Design. The design process begins with defining the information architecture, exploring UX, visual design, and branding ideas, and crafting a content strategy. The result is the UI/UX design concept that covers the critical aspects of future user experience and defines the design approach going forward. In the enterprise world, the term digital transformation is quite popular, and it usually means modernizing a legacy software solution.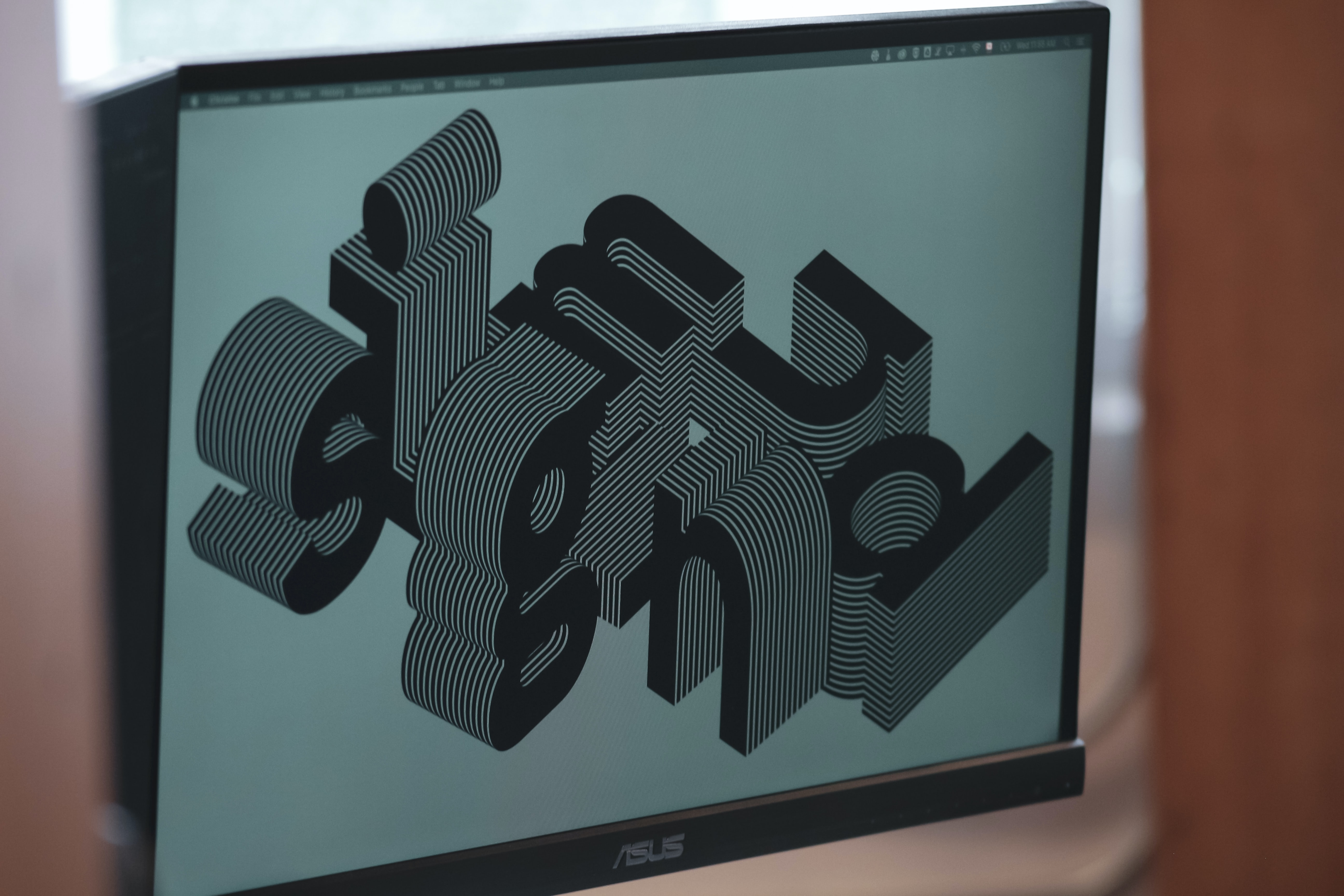 Execute. Once the design concept has been established, the UI and UX design production start. It includes mapping the core user flows, creating wireframes, and designing a mobile app or website's user interface (UI). A competent UX agency will always involve users and project stakeholders throughout the product design process by conducting continuous user testing using clickable prototypes and then incorporating that feedback. Often, the final deliverable is an overarching style guide that defines all UI/UX design and branding aspects. It also serves as a practical guideline for ongoing product development.
Q: Where can I find more UX/UI design companies online?
A: There are many lists of top user interface and user experience companies, and you can easily spend days researching. While most of them are garbage, there's the one you can trust called Clutch (and their publication, The Manifest). They do phone interviews with agencies' past clients and conduct industry research. You should also check out different design communities like Dribbble or Behance.
---
More thoughts on hiring a great UI/UX design agency
User experience (UX) has become one of the most crucial parts of a wide range of business aspects, including products, websites, services, applications, etc. User interface (UI) is the same as necessary  — if not more important  —  because UX ultimately depends on it. The modern market has several UI/UX design agencies that provide services to almost any company from any niche. How do you find a design firm that will suit you, considering your business goals, message, technical requirements, etc.? Here are some useful tips on hiring UI/UX design agency.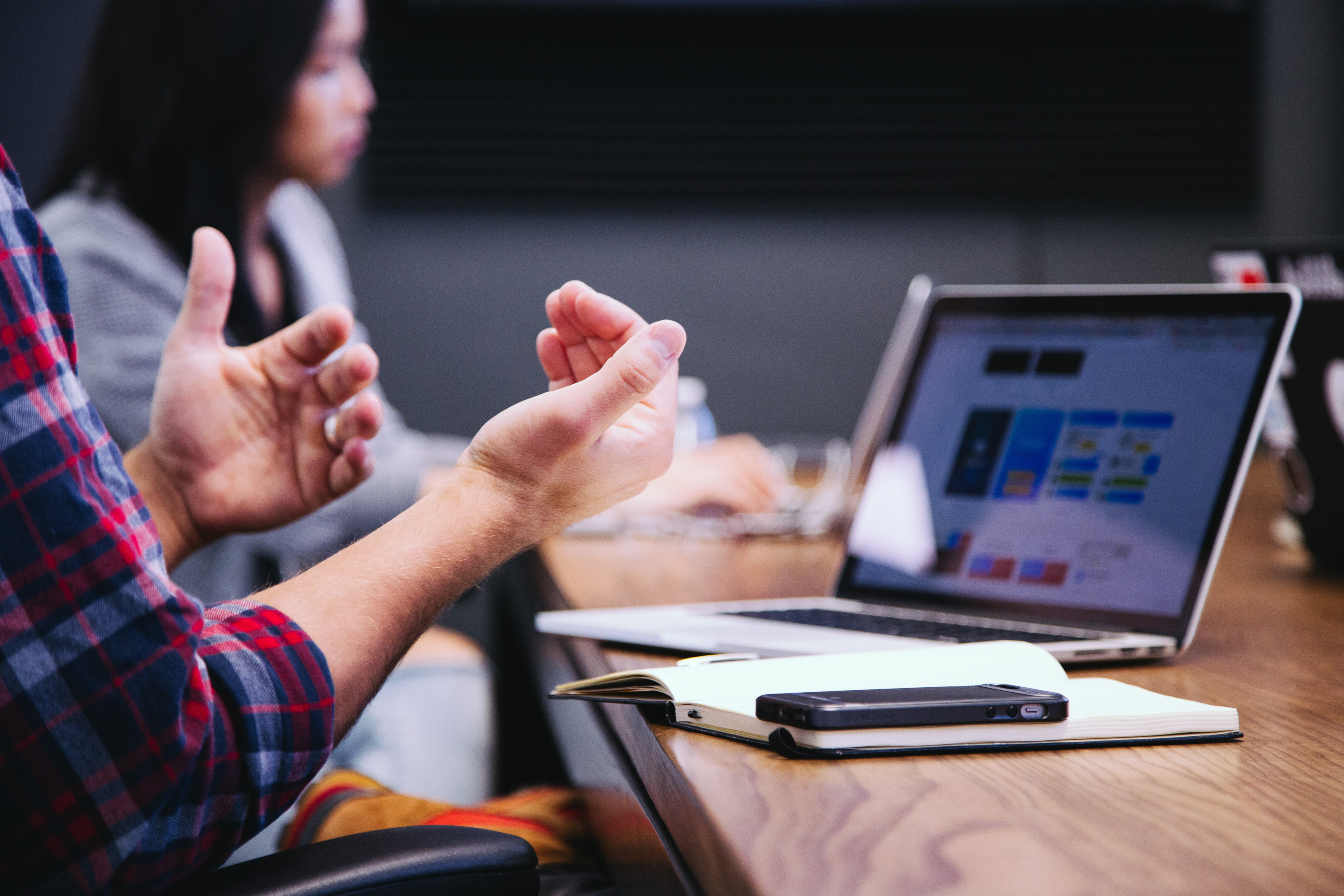 Define the Goals You Want to Achieve
Perhaps, one of the most efficient ways of finding out what UX company suits your business best is to define the results you expect to achieve when the project is done. What exactly do you want the UI/UX design agency to deliver as an outcome for your business? The more specifically you can identify your ultimate goals, the simpler it will be for you to evaluate potential contractors. When discussing your project with its representative, the right UI/UX design agency will ask you.
Don't Focus on UI Design Only
At the center of a UI/UX design agency's core powers is its experience conducting research and getting crucial insights from it. Creative UI/UX designers also use out-of-the-box thinking in this core aspect. Businesses need to be cautious with digital marketing companies that claim to provide UI/UX design services but mostly focus on the artistic side of a digital product.
Get a Hold of Client Testimonials
When reviewing references, go beyond the information published on an agency's website and contact individuals or companies that have engaged with the UI/UX design agency you are considering hiring. A professional UX design agency will readily provide such references to you upon immediate request. And even though you will never get the contact details of a client that has had a negative experience with UX design firms, you will still get to talk to people that have worked with it and can give you an idea of its strongest and weakest sides.
Conduct a Workshop
This is the best way to determine whether your business can integrate with your chosen UI/UX design company. Arrange a half-day digital strategy workshop with the shortlisted agencies. This workshop should be focused on business goals and how they translate to UX and UI goals, thus providing you with a helpful output at the end of the day.
Offshore is an option too
There are two ways of working with a UX design agency  —  onshore and offshore. Each of these ways has its advantages and disadvantages. But it mainly depends on how quickly you want your project completed, how closely you want to work with the UI design agency, and your budget. If your budget is tight, working with an offshore UX agency is an excellent option. Most companies work with creative agencies in India, the Philippines, and Pakistan since the cost of their UX design services is the lowest, and they ensure a quick turnaround. But, the time difference will make it harder for you to monitor the process and introduce any possible changes to the project. Also, the quality of the end product usually matches the price paid.
Local design agencies are always better
Onshore companies are the best choice if you have a sizeable budget and are ready to go hand in hand with the agency throughout the product design process. Working with an onshore UI design agency will provide unprecedented insight into your target audience and possible solutions to your problem. Because the agency is from the same country or city (which is a perfect match), its team will better understand your market niche and what to look at during the research phase. You can always contact the design team for an update on your project. The San Francisco Bay Area is the heartland of US UI/UX design and tech industries. Design agencies from San Francisco and surrounding areas will have an up-to-date understanding of modern design trends and make sure their teams are on the frontline of the UI/UX design niche.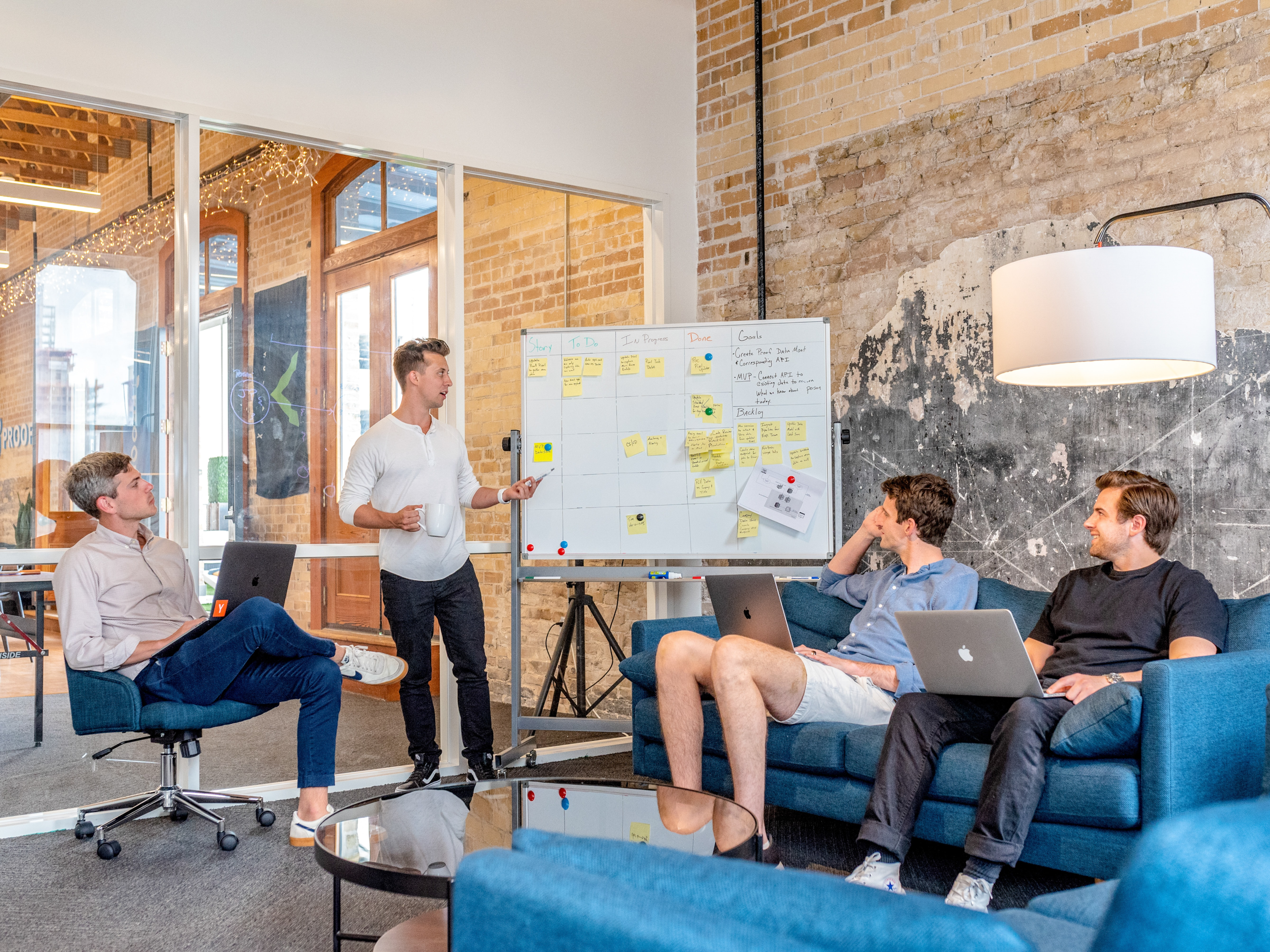 ---
Thanks for reading!