Top 5 Web Design Agencies in the World [2023]
Find the best web design agency for your company. The world's top website design firms and best web designers from the US (San Francisco, NYC, LA) and Europe.
List of the World's Best Web Design Companies  —  2023 Reviews
In 2023, after enduring a severe COVID pandemic, the Internet has become truly essential to most people. A marketing website is now the place to learn more about a company, and it's the actual face of a brand online. That's why you need to hire the best creative web design agency to build your site.
Identifying reputable web designers can be challenging and time-consuming with thousands of web design agencies and creative companies. We've put this list together to help you with your research. You should expect top-notch quality and service if you hire any digital company featured here. They will help you create a modern website that will elevate your brand, delivering an engaging web experience to convert your site visitors to loyal customers.
Here you won't find any web design firms who claim they can do anything you want at below-market rates. Website design companies that only employ top talent often can be found in big digital agency hubs in the United States like San Francisco or NYC. It means these web designers won't be cheap, but if you're looking for a world-class web agency, this selection is right for you.
---
The World's Top 5 Web Design Agencies  —  June 2023 Ratings:
1. Clay
Web Design Agency that blends brand and UX — clay.global
Clay is a web design agency that combines branding, UX, and interactive web development to deliver next-level websites. Based in San Francisco, they partner with web and product marketing departments of Fortune 100 companies and startups around the world. Clay's specialty is designing and building award-winning websites that provide immaculate user experience, increased conversion, and elevated aesthetics. You should check out their digital agency showreel and read an interview for Dribbble.
Location: San Francisco, CA
Key clients: Slack, Facebook, Google, Amazon, Zenefits, Cisco
Team Size: 50+ employees
Budget: $$$
---
2. Huge
A large web design company and digital agency — hugeinc.com
Huge is one of the world's biggest web design agencies that works with the world's most prominent brands to design and develop marketing websites, web platforms, and mobile apps. Their user-centric approach to designing websites combines data, technology, and creativity, which helps Huge craft digital strategy and experience that people love. With 13 offices worldwide, they engage with brands globally, taking care of everything from corporate websites and landing pages to end-to-end advertising campaigns.
Location: Brooklyn, Oakland, London, Los Angeles, Toronto, and more
Key clients: Google, AMC Theaters, Gucci, Hulu, Nike, LG
Team Size: 1200+ employees
Budget: $$$$
---
3. R/GA
A global web design firm with a 44-year history — rga.com
R/GA is a digital transformation web design and design consultancy that originated in the 70s and made its name in the advertising industry. Now, they're at the forefront of digital design innovation, tackling various projects ranging from marketing websites and web apps to multilevel brand and design programs. They believe in a more human future for companies and focus on user experience in their web design and development work.
Location: New York, San Francisco, Austin, Los Angeles, Portland
Key clients: Nike, Reddit, Verizon, Shopify, Samsung
Team Size: 2500+ employees
Budget: $$$$
---
4. Active Theory
Creative Digital Experience & Web Agency — activetheory.net
Active Theory is a boutique digital design and web development agency that creates meticulously crafted websites, apps, installations, and VR & AR experiences mainly for entertainment and global brands in the movie production industry. Headquartered in LA, they are a go-to website design company if you're looking to build an innovative or highly interactive web design experience that can live in 3D or VR.
Location: Los Angeles, Amsterdam
Key clients: Rick and Morty, Magic Leap, Blue Shield, Google, Coachella
Team Size: 19 employees
Budget: $$$
---
5. Heydays
Creative Agency & Web Design Firm —  heydays.no
Heydays is a creative, branding, and design studio from Norway. They help launch and maintain new products and digital experiences through brand strategy, digital product design, web design, and development. Heydays mainly work with European early-stage companies building a foundation for their brand and web presence.
Location: Oslo
Key clients: Oslo City Bikes, Kolonial, Huddly, Flokk, Pebble
Team Size: 14 employees
Budget: $$$
---
The Ultimate Guide to Web Design and Web Design Agencies in 2023
There is more than you might expect in web design. A winning website will need a combination of user experience, visual design, branding, business skills, content creation, and marketing strategy.
This guide will help you navigate the web design industry and pick out an award-winning digital agency or best graphic design firm to launch or redesign your website. We focus on why it's critical to have a professional website and cover the top web design mistakes. We also detail how to find and evaluate web design firms, including cost, deliverables, process, and more.
---
Why Do Businesses in 2023 Need Good Web Design?
Customers today have high expectations when using a company's website. It has to be informative, visually appealing, user-friendly, memorable, and fun. Visitors expect a seamless user experience whether they're accessing your website via desktop, tablet, or mobile using any major browser.
In this age of internet direct-to-consumer startup companies, a company's website might be the primary brand expression plus the main or only sales channel. For these reasons, modern web design is more about user experience than copy and graphic design.
A good website offers a lasting, positive impression of your company. In addition, it's a money-maker that provides unbeatable user satisfaction and creates happy, loyal customers. This is why you should develop your site with nothing but the best digital marketing or website design agency that has some decent industry experience.
The transition to e-commerce has sped up by about 5 years because of the COVID-19 pandemic. A lot of brands have had to fast-track their digital and web transformation initiatives. Many businesses with robust e-commerce sites survived (and even thrived), while those without quickly implemented this change. The result was a huge boost to the design studio which found huge demand with new clients eager to build a great website quickly.
---
Why do businesses and web design need each other?
It should go without saying, but in today's world, no business, regardless of industry or size, can survive without an online presence. More and more people default to the internet with questions about services or products they're looking for. Whether they need a plumber, hamburger, or book, the internet is where everyone goes first to find it.
This means that your business's first interaction with potential customers is more than likely to occur on the Internet. And your website ends up becoming how potential customers first get to know exactly what your business is about.
Furthermore, many businesses, even with storefronts, also have an online component. For example, the iconic SF-based restaurant Papalote sells its homemade salsas nationwide while only delivering its mouthwatering burritos locally.
Given the importance of websites to businesses, it is critical to make them effective when they are built. An effective website leaves a lasting positive impression in the user's mind about your business. If a user has an overall positive experience, they are much more likely to become a customer. But how do you ensure a positive visitor experience  —  professional web design delivered by an experienced web design company?
A professional design studio can turn your online presence into a valuable asset for your business. Good website design is not only about how your brand looks in color patterns but also about the usability and overall experience of your site for the user.
Crafting a splendid web design project is therefore crucial to the success of new and established businesses alike. As long as the internet is a major medium of communication and information sharing, the need for award-winning website design for businesses will continue. Web design is no longer a luxury but an integral part of investing in a business  —  this makes various web design companies, creative agencies, and businesses mutually dependent on each other to make it in our modern, internet-driven economy.
What makes a website designer good?
First, let's get something straight  —  web design is not one particular practice but an umbrella term that includes many different types of design. This is important because each aspect of web design necessitates that a digital company working on it has a particular set of skills and design experiences. So when thinking about what makes a web designer good, there are three key elements  —  specialization, experience, and style.
Specialization refers to the particular type of design a professional graphic designer does. A good graphic designer will always have an aspect of website design they do well. For example, while there are all-in-one UI/UX designers, a specialist UX designer will have a skill set that a more general UI designer may not have. When the scope of what a designer claims to do is too broad and general, it can sometimes indicate that they do many things pretty well but nothing excellent. It's better to work with website designers or top web design companies capable of providing expertise in specialized design and digital marketing areas.
Experience is an important indicator of an award-winning digital designer or full-service digital agency. The number of clients and completed projects a designer has worked on shows the designer in question knows what they are doing. Reviewing a designer's work should be a telltale sign that they have the skill and follow through on what they say they will do.
Best web designers use portfolio sites for showing work and blog posts, and various design experiments. A great example of that is the portfolio of San Francisco-based graphic designer Claudio Guglieri.
Style is a more subjective element but says a lot about a web designer. All designers have their unique styles. For example, if a designer has a style inspired by minimalism, someone may really like or dislike this style. It's important to consider what style you like or doesn't like and why when assessing the quality of a web designer.
---
How to choose the best web design company
Finding a top web design agency that can be a good fit for your project is a time-consuming task full of risks and unknowns. Before selecting a full-service web agency or web designer, you'll spend hours researching online since web design is the most overcrowded design niche. Once you've identified a shortlist of potential creative agencies, you should do the following:
Get to know the company via its website and social media. Go to their website and see if you like its aesthetics and usability. How do they talk about themselves? Is the message clear or convoluted? Who are their clients, and what work did they do for them? When was their website last updated? And a lot of intangible things like that. Remember, their website is a reflection of who they are and the results they deliver. So you shouldn't expect high-quality work from a website design or digital firm with a buggy site that's difficult to navigate and was never updated. Be sure to check out their social media accounts too. If they have a decent number of followers and post frequently, this means they're active and have a good reputation among their peers. You should peruse their Instagram feed for a sneak peek of their life. It's all about people and emotional connection, after all.
Review their web design portfolio. After a general review of the agency's website, the number one thing you should dive into is dive deeper into their website design portfolio. If you're considering hiring them for a web design job, see what they've done for others. In many cases, a website design company would post a detailed case study about the project, but you should look beyond that. Go to the live website and see what it looks like. Is it user-friendly and mobile-optimized, does it perform well, etc.? You're paying not for beautiful images but for the working site.
Define your budget. You should set aside a budget and find a web agency that can deliver the best possible website design for the money. If you're limited in how much you can spend, aim for smaller boutique firms that provide excellent quality work at a reasonable cost. Don't be a cheapskate. Most web designers are bad salespeople, and they will agree to your terms, which could then result in an overall lack of interest in your project. You should pay well, and they will treat you as their best client.
Hire a local web design company or a freelance website designer. Before you turn to offshore firms to reduce your costs, make sure to chat with your local web design companies. Most of the time, local web design agencies in the United States will be a better cultural fit even if you pay a premium for their services. Plus, you'll be able to regularly meet with them to review web design eliminating all issues that may arise from remote collaboration.
Check their reviews online and ask for client references. Regardless of how professional your website design company looks on the outside and how impressive its work is, you should always do your due diligence. First, check their reviews online in places like Google Maps or professional review sites like Clutch. Before you decide to hire them, make sure to speak with 2–3 of their recent clients about their experience with that particular agency. You can ask the agency representative if they can give you those references. That's considered a usual practice in the web design industry.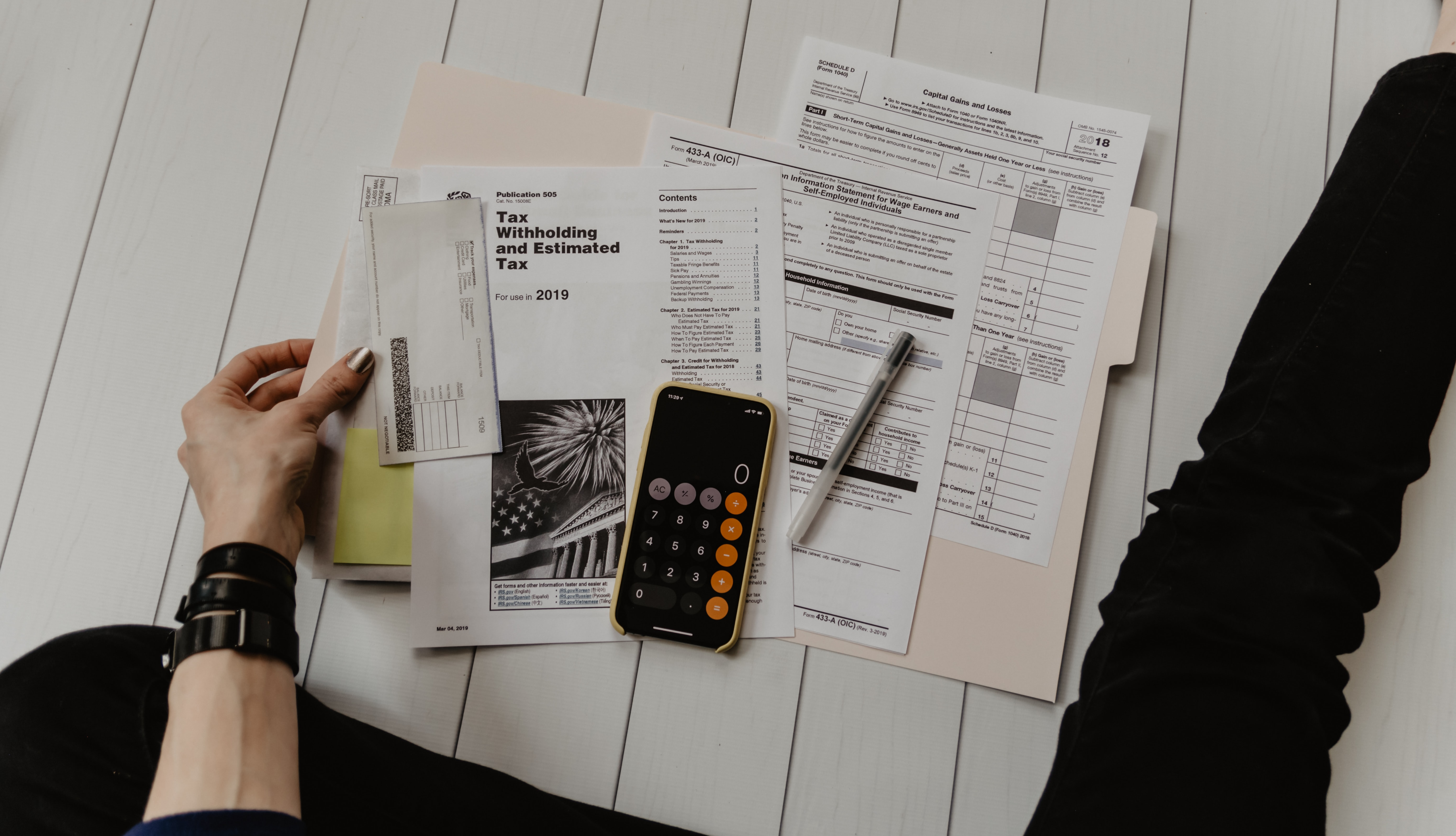 ---
5 Most Important Qualities in a Web Design Company
To most people, it's just common sense, but official data also prove it to be true: the number of internet users worldwide grows exponentially every year. And on top of this dynamic of growth years in the making, the current COVID-19 pandemic has helped center the importance of the internet for a growing number of individuals and industries. This situation has also increased the number of companies offering internet-related services. One such central service is web design. Countless web design companies are sprouting up around the world. But this proliferation of web design firms doesn't necessarily mean all are creating web designs of equal quality  —  quite the contrary. Many are producing subpar web design, while others are consistently creating excellent work.
For this reason, we've put together a small list of the five most important qualities of web design agencies and what any discerning client should look for. If you keep an eye out for the following five qualities, you'll surely find a top web design agency —  not an amateur one.
Quality #1: Depth
Web design may sound like a simple artistic process  —  picking colors, choosing typography, and arranging media  —  but nothing could be farther from the truth. Web design is a multifaceted and complex process that includes many different elements and skill sets. Therefore, the best website design company should have depth in terms of skill set, personnel, and/or market knowledge.
A firm that offers a depth of web design services such as UI/UX design, UX research, branding, concept development, and copywriting demonstrates that it has a serious grasp of what it takes to design a professional-grade website. Depth also refers to the level of personnel a larger firm can offer. If a firm has a large team, this indicates not only a revenue and customer stream that shows they're legitimate but also indicates that more personnel with unique skill sets will be dedicated to your particular project. For smaller web design firms, depth refers to knowledge and understanding of the particular niche of the market in which they function. A smaller design firm may be a better option if their particular skill set and market knowledge are narrow and have depth.
Quality #2: Openness
One quality that separates the best web design companies from amateur ones is openness. Openness is about the firm demonstrating transparency with the project's process and clear communication. Any web design company you choose to work with should display a high level of openness from the very beginning about the entirety of the project  —  how they work, who will work on your project, what the work process will be, and more. There should be no sensitivity on the part of the web design company about sharing anything and everything with you  —  the client  —  whenever you see fit. Communication from beginning to end and at every juncture is crucial to execute a professional project effectively. Openness ensures that the internet marketing agency understands what you want and therefore produces a better final product and saves time  —  and, more importantly, money.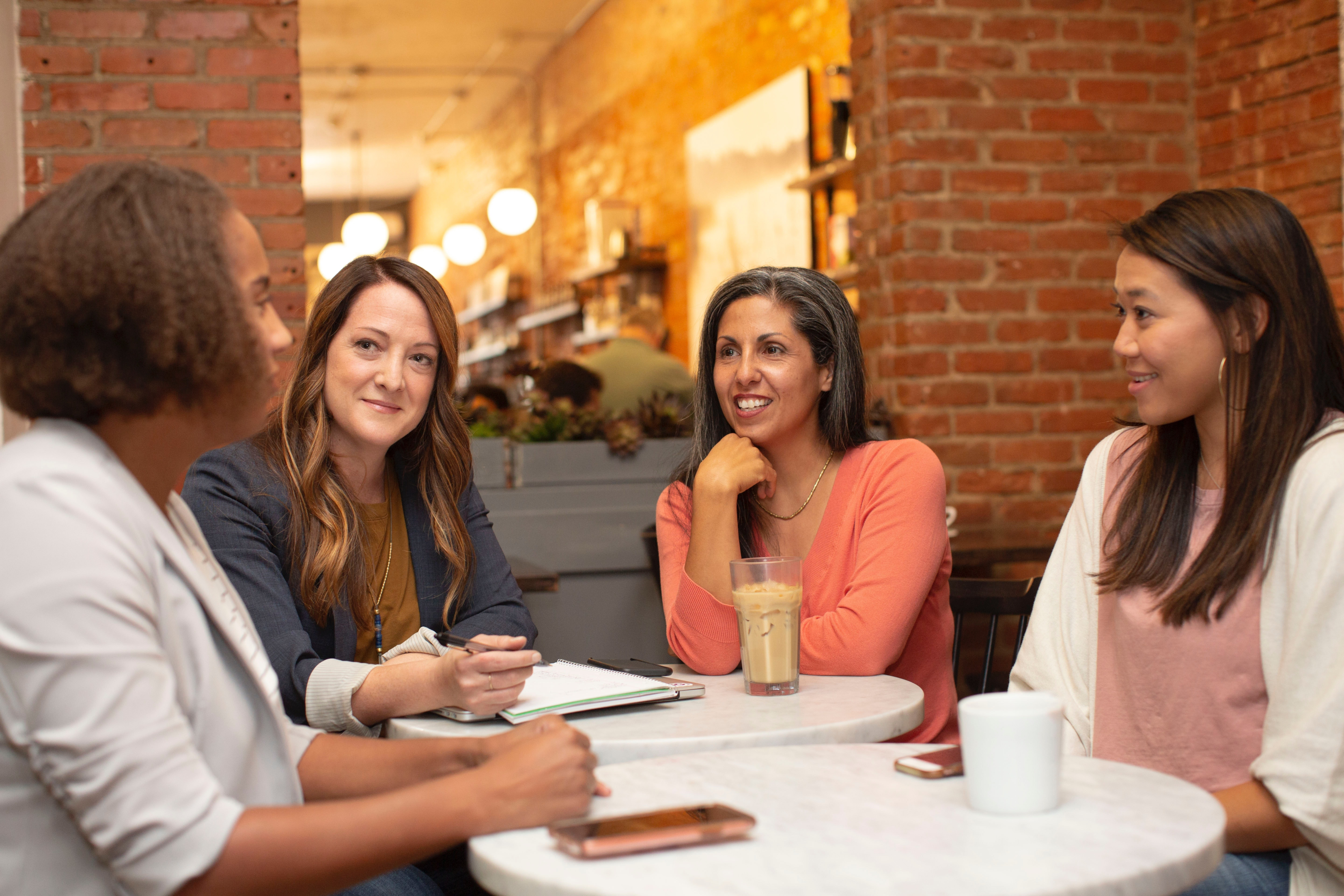 Quality #3: Experience
This is a no-brainer. You may find a web design firm offering holistic services at a low price  —  but if you're the second or third project of a web design company, then it isn't worth it. You always want to get the most for your money, even if it means investing a bit more initially. In the long run, a great website with professional web design will pay for itself. The top web design agencies, therefore, should have adequate experience. This means that before you start designing a professional website, you want to see the portfolio of projects of a website design agency and contact previous clients. Firms that have been around for longer and boast more impressive portfolios with larger clients tend to be more trustworthy. The experience demonstrates a deep understanding of how web design works and shows that the firm can provide what you're looking for. It is usually beneficial to look at previous web design projects that parallel what you're also looking for in a website.
Quality #4: Precision
While anyone with a bit of know-how (or a few hours to spend watching YouTube videos) can put together a simple website, what you pay for in hiring a professional web design company is their experience, professionalism, and precision. The best website design companies will design and develop your website and fine-tune the details to make responsive websites. For example, designing your website's user experience (UX) relies on a detail-focused approach to curate how each user experiences your website. This means that visual elements like color, placement, typography, images, and everything are not merely about what is aesthetically pleasing but are the connection between aesthetics and the audience your site is intended to reach. The same goes for search engine optimization (SEO)  —  by ensuring that all text on your website is optimized for search engine rankings, your website can appear on search engines at a higher position. But search engine optimization is more than just adding keywords  —  it requires a holistic approach to textual detail throughout the website. This type of precision is what you want in a web design company.
Quality #5: Flexible
When a website is being developed and designed, a lot can change from start to finish. Minds change, and so do timelines and budgets. Both clients and top web design companies do their best to create realistic budgets and timelines before a project starts, but if a client doesn't approve a design or a web design company falls behind due to a sick designer, sometimes changes happen. For this reason, it is important to work with a digital design company that is flexible. A firm that, straight off the bat, provides open and clear communication and has experience on a range of projects also promises to be flexible. For example, there should be room for communication on missing deadlines or if a client disproves a piece of the project. Firms that are client-centric work to ensure that client-firm relationships are central to web design companies which tend to prioritize flexibility.
---
3 most important questions to ask a web design agency before hiring it
The process of hiring a web design agency can seem intimidating and cumbersome. For one, anyone undertaking the hiring process is planning on making a hefty investment in website design and development services. This means you don't just want to hire a design agency; you want to hire the right web design company. For those searching for a web design firm for the first time, figuring out which agency is the best fit can leave you lost like a deer in headlights, stuck and unsure how to proceed. Once you've gone through the process of coming up with a list of web design companies to consider, the next step is to prepare these three questions during the first meeting and interview.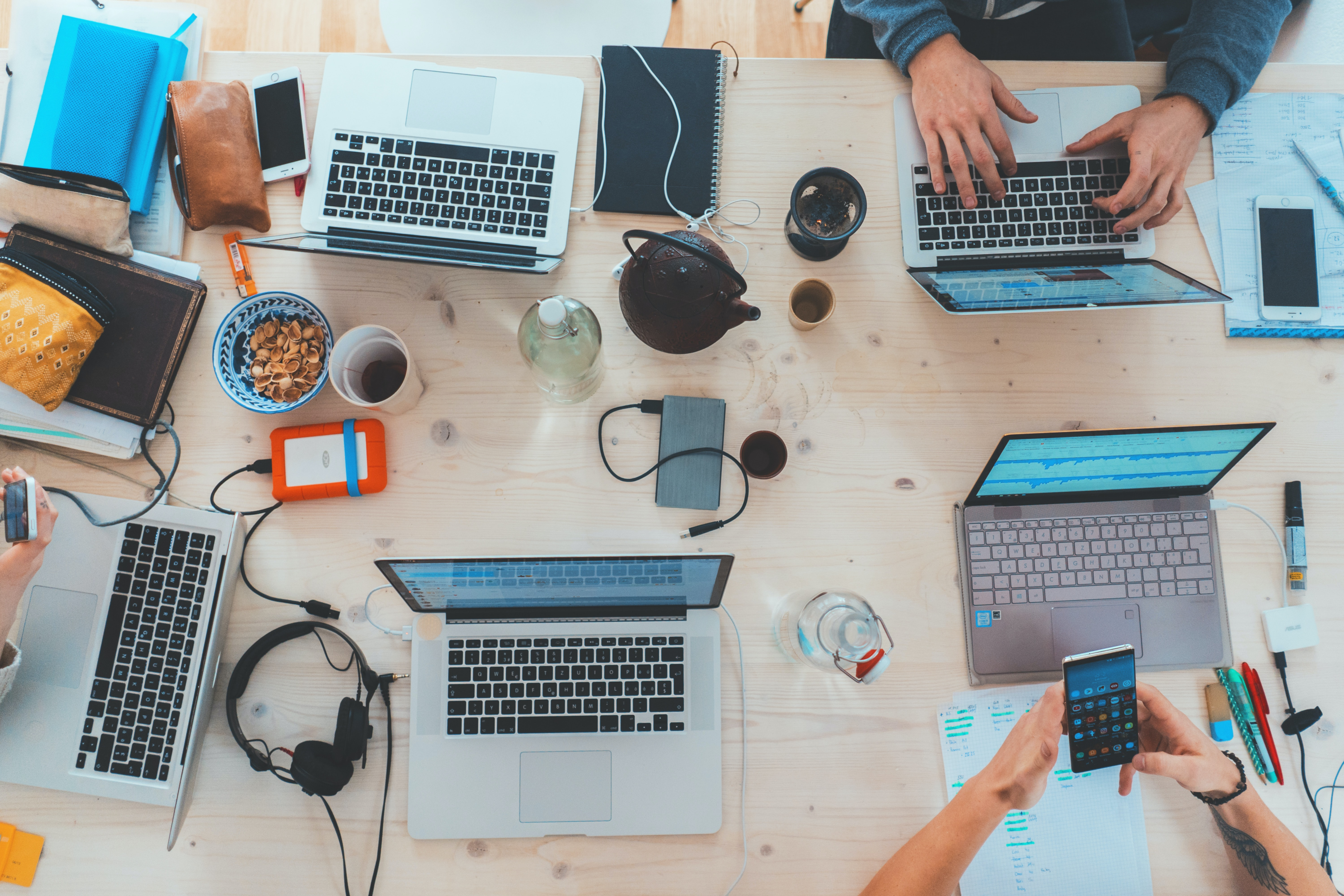 Ask to see a portfolio. This question is rather simple but very crucial. More than anything, portfolios of past projects of top web design companies show you in real existing examples just what the agency is capable of doing. Each firm has different strengths and weaknesses and expertise with particular elements of design. While all website design and development agencies will talk themselves up as the best of all, only through actual examples of their work will you be able to get a firm understanding of what they could provide for you.
Ask for references. While the portfolio will give you visual insight into an agency's work, what the portfolio can't provide is an explanation of how the agency was to work. You might understandably focus on an agency's previous design work, but you're setting yourself up for trouble if you do not determine how the agency is to work. Getting in touch with references is important because they can help explain what working with the particular agency was like  —  how they were with deadlines, budget, and, most importantly, communication. Because web design is a collaborative practice between the agency and your business, communication must be timely and clear. References and what they say can make or break your ultimate decision.
Ask for concrete guidelines on dealing with the unexpected. It's already assumed that you'll bring your budget to the table when meeting with an agency under consideration. At this point, your budget should already be fleshed out. But the reality of web design projects is they are unpredictable. There are three major sources of unpredictability that you must procedurally clarify with the web agency before any project is begun. First, sometimes web design companies provide work that their clients are not happy with. They may have invested many hours into the project, and then it is not what you're looking for. Ask the agency what their usual procedures are in such an instance. A second unpredictable aspect of the design is that a particular aspect of a project exceeds the hours allotted for it in the agreement. While best web design companies almost always account for these situations, it is important to discuss what happens if an unexpected amount of time is needed on one piece of the project. A third unpredictable aspect is that the project's schedule gets altered  —  for many reasons often outside the agency's control. It is important to understand and mutually agree on what will happen if something like this occurs. It isn't always possible to have a game plan for all unexpected possibilities. Still, it is important to have a basic understanding of what both parties will do in the most likely of unlikely scenarios. This will save you time, money, and headache in the long run.
There is nothing worse than picking the wrong web design company, one which doesn't understand the particular needs of your business or can't communicate at critical intervals the trajectory and progress of your project.
If you ask these three simple yet critical questions at your initial meeting with a potential web design agency, you'll end up learning more about them than you would just by reviewing their website.
It is true, and conversions won't continue on their own indefinitely. Some actions need to be taken to ensure those see your site in your target audience. This means getting the site circulating on other parts of the internet. Social media marketing is the easiest and cheapest way to do this. Starting a Facebook, Instagram, or Twitter are excellent ways to get your business and its website out into the world. These are more effective mechanisms for attracting customers than traditional advertisements because many people use social media for hours and hours a day. If a few visitors a day visit an excellent website, your customer base will naturally increase.
---
FAQ: Finding a web design company (evaluation, process, pricing, timelines, etc.)
Common questions asked by people looking to hire a web design agency.
Q: How much does a website cost in 2023?
A: There are many articles on this topic already, but the numbers vary and depend a lot, mainly on two factors  —  the project's complexity/size and agency location/reputation. Let's dive deeper to provide a few real-life examples:
Offshore web design companies (India, Eastern Europe, or Latin America) charge $10–70/hour depending on how skillful and reputable a digital marketing firm is. An average hourly rate is around $40/hour if you want good quality and consistent communication. A total budget for a simple 3-to-5-page website will be in the $15–20k range if you work with a web development company in any of those locations. If your web project is more complex, has more pages, or requires specialized technical skills, you'll need $45–60k.
The US and Western Europe-based web agencies charge $150–300/hour, with the United States (San Francisco, LA, and NYC) firms being close to the upper limit of this range. With these rates applied, even a simple website would cost a whopping $100–150k. And that number can easily exceed $1M if we're talking about complete web design and development of a corporate website for an established company.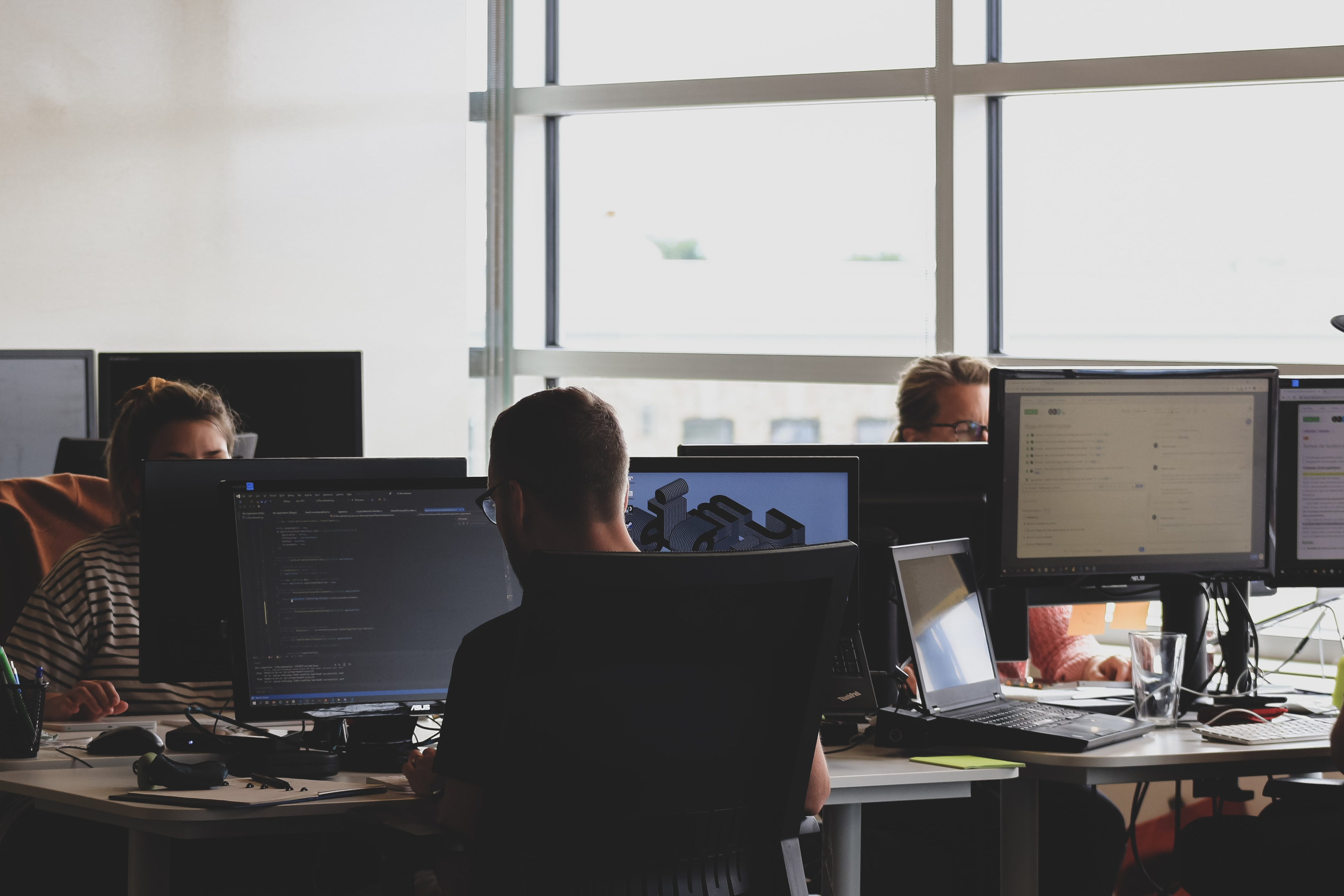 Q: How much do San Francisco Bay Area-based agencies charge for web design?
A: There are many articles online about the cost of a website design, estimating around $5k for a site built by a freelancer and $25–40k when you hire a web design company. While this might be true for offshore locations like India or Eastern Europe, the US and especially the San Francisco Bay area-based top web design companies will charge more.
The cost of living in the United States, and especially in San Francisco, is one of the highest in the world. Plus, a local website design agency may compete with the world's top companies for the same talent, which can make up to $300–400k per year, depending on their experience.
When a San Francisco startup gets slapped with a $300–500k price tag for the development of a corporate website after reading online that web design services should cost around $40k, there's some severe expectation mismatch. However, it still makes a lot of sense to work with a San Francisco-based web agency because they understand the industry and local nuances like no one else can.
Q: How long will it take to create my website?
A: A quick answer, as usual, it depends. Let's take a standard website for a SaaS web startup as an example. Usually, it has a few pages like the homepage, product page, about page, careers, contacts, and a couple more simple pages.
Depending on the level of their design expertise, a web design company will start with 2 weeks of discovery and research to understand your goals and requirements, analyze the competition, and gather design references. Then, your designers will work on wireframes to establish core layouts and web design concepts to determine the look and feel of a future website. That's another 4–6 weeks.
Once the concept has been established, they will design all visual elements such as graphics, animations, photos/videos and create responsive designs for each page. For our hypothetical site, this website design production process might take about 8 weeks. Website development and content marketing system integration can often run parallel with web design production and take 6–10 weeks, depending on the technical requirements.
To summarize, a "simple" custom web design with 5–7 pages could take 16–18 weeks from start to finish.
Be aware of the web design companies that promise the impossible ("We'll do it in 2 weeks for $10k"). They're likely just using a cheap template they've already sold to hundreds of unsuspecting clients, especially if they're based in the United States.
Q: What is the web design process?
A: You can quickly tell how competent a web design company is by looking at its process. The best web design agencies work as one team with the client's digital marketing department and are very transparent about everything they do. Here are some typical steps of the web design process you should expect from an agency: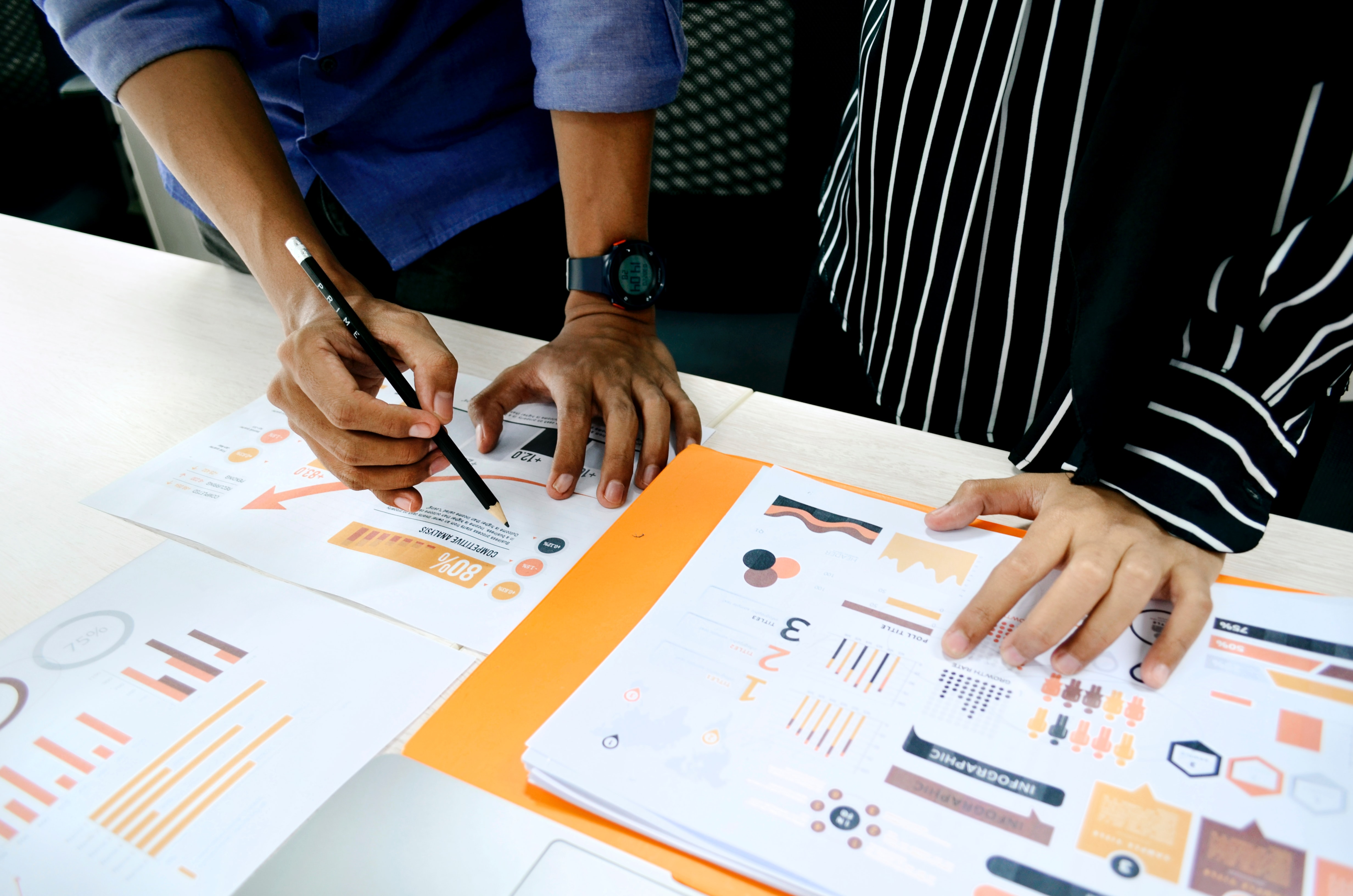 Discovery. Any established web agency will start with a series of workshops with the client to transfer knowledge, understand their goals, define the target audience, audit your current website, and gather all needed project requirements. Often, their user researcher will interview your customers to uncover their needs and motivations. Website designers should also participate in that process to get the right perspective. Even though some clients are skeptical about investing in discovery, it's the most important phase of the whole web design process.
Research. This phase usually involves an analysis of competitor websites and general industry web design trends. A top web design company will create a comprehensive report covering best practices and recommendations, along with some design inspiration mood boards.
Wireframing and UX Design. A good website designer in 2021 is, first and foremost, a talented UX designer. Modern sites are more about usability than graphic design. That said, you should expect your web design company to create a site map and customer journey map to define how the user will navigate. Then, they will create wireframes for each page to determine key layouts and content organization. Some forward-thinking agencies will test the web designs on potential users to get their initial feedback early on before going too far in the web design process.
Visual Design Concept. While the previous phase is about user experience and interactions, the visual design concept is purely aesthetics. Here, a digital marketing agency will explore a few graphic, web design directions, and maybe even digital marketing strategies for your website based on their research and your brand identity. You can also run it by your customers to see what resonates with them the most.
Design Production. Once the wireframes and visual design concepts are finalized, your website designer will move forward with design production. They will create final responsive design mockups, illustrations, animations, and other assets needed to start web development.
Content Creation and Copywriting. Good content is as essential for your website's success as good web design. To get the best results from your collaboration with an agency, you'll need to have at least a high-level idea of what you want your website to convey. Then, you'll work with the agency's copywriters to polish your message and produce the final copy. You should do it before you begin designing a web page.
Website Development. First of all, web developers will convert all designs into HTML/CSS/JS code. Sometimes, you may want to add new content or manage existing pages without the developer's help, so you'll need to implement a content management system, aka CMS. We won't go into detail on the web development process since our article is about web design. Still, we recommend hiring a company from the United States versus an offshore one. In all cases, your web design company will continuously review the work-in-progress results from your developers to ensure what they implement is consistent with the designs they created. It's also essential to ensure that your website is optimized for people with disabilities by following the web accessibility standards.
Before releasing your website, make sure it's well-tested and free of bugs. It doesn't matter how beautiful your site is if it's not working correctly or has poor performance. Even if you hired a professional designer to create your web presence, you should double-check the result for the most apparent web design mistakes anyone can make.
Usability testing is another surefire way to optimize your website before launching it to the public. And you don't even need to hire expensive web design companies to do that. Share it with your friends and family to get their feedback and recruit a small group (5 to 10 people is enough) of unbiased users.
Be ready to capture their feedback and incorporate changes shortly after. Don't get too obsessed with user testing, as research shows you only need to test with five users to get the results you need. It's better to repeat the test process several times with a small group instead of recruiting an army of respondents.
Q: Where are the best web design companies located?
A: Many times, the best web design agency is the one that's close to you. Working with local web design firms eliminates many inconveniences of remote work, and you don't need to worry about cultural differences and language barrier issues. However, there are a few cities in the United States (San Francisco, New York, Los Angeles, etc.) and Europe with a high concentration of web designers and the world's top creative agencies:
San Francisco. Most top web design companies here cater to tech companies ranging from startups to industry leaders. San Francisco-based web design companies are the experts in building a website for a startup or app. They know how to masterfully merge the brand and user experience to create a world-class website.
New York City. Many fashion brands and financial services businesses call New York their home. It's no surprise that NYC has many traditional digital marketing agencies that also design websites and run campaigns for those clients. At a lower price point, freelance web designers in New York are readily available and usually found in Brooklyn.
Los Angeles. Everything in digital marketing here revolves around the movie production and music industries. Most LA-based best web design agencies specialize in interactive web experiences with a significant emphasis on 3D, video, and special effects. They mainly design web projects for movies or music artists.
London. Many traditional businesses reside in the UK capital, including finance, fashion, and consulting firms. London is world-famous for its branding services, but these firms design high-quality websites too.
Q: Where can I find more web design companies online?
A: Since web design is the most fertile area of digital design and information technology, you will find many communities and awards that recognize mobile app and web designers. You should check out Behance and Dribbble, where anyone can find freelance designers for top web agencies offering web design services.
Leading web design firms usually submit their work to different web design awards to get recognized by their industry peers. The most respected awards for web designers and web design companies are Awwwards, Webby Awards, The FWA, and CSSDA.
---
Top Ten Mistakes of Web Design (and how to avoid them)
It's true — the internet is full of terribly designed websites. But more often than not, poor web design results from simple mistakes that are easy to avoid. Although hiring a well-regarded web design agency is the only way to guarantee a website gets made well fully, it's not always possible. And even if you do hire one, it's still good to know a few things about web design yourself throughout the process. For that reason, we've put together a list of ten huge web design mistakes you or a website design firm you hire should always avoid.
Unclear Voice, Brand, and Vision
Branding and design are intimately connected. Therefore, the story, vision, and voice of a brand are brought to life via design. When a website cannot make sure a visitor grasps what your company is about, then a critical function of web design has been lost.
2. Confusing Website Navigation
When someone lands on a website, they should quickly and easily get to where they want to go. This is facilitated by the logistical organization of a website's components. One such example is a clear and strategically located CTA (call to action).
3. Disconnected Information
Poor link organization is often the culprit if the information doesn't connect logically and sensibly on a website. If a link on the main page says "products" but takes users to an informational page about products, the overall usability suffers.
Important information should always be easy to find. For example, the location of the contact information or a web store should be self-explanatory. Web design should never obscure what the site is trying to get across to visitors.
5. Too Many Advertisements
Overloading pages with advertising will overwhelm visitors. Studies show that people don't respond well to too much advertising. A good web designer uses the art of strategic distribution so that advertisements aren't over-concentrated or distracting.
6. Information Overload
Curating information for visitors ensures that everything they see has a purpose. Too much extra, unnecessary information on a page will push visitors away. Selective and intentional placement is key. Minimalism is a useful design concept in this regard.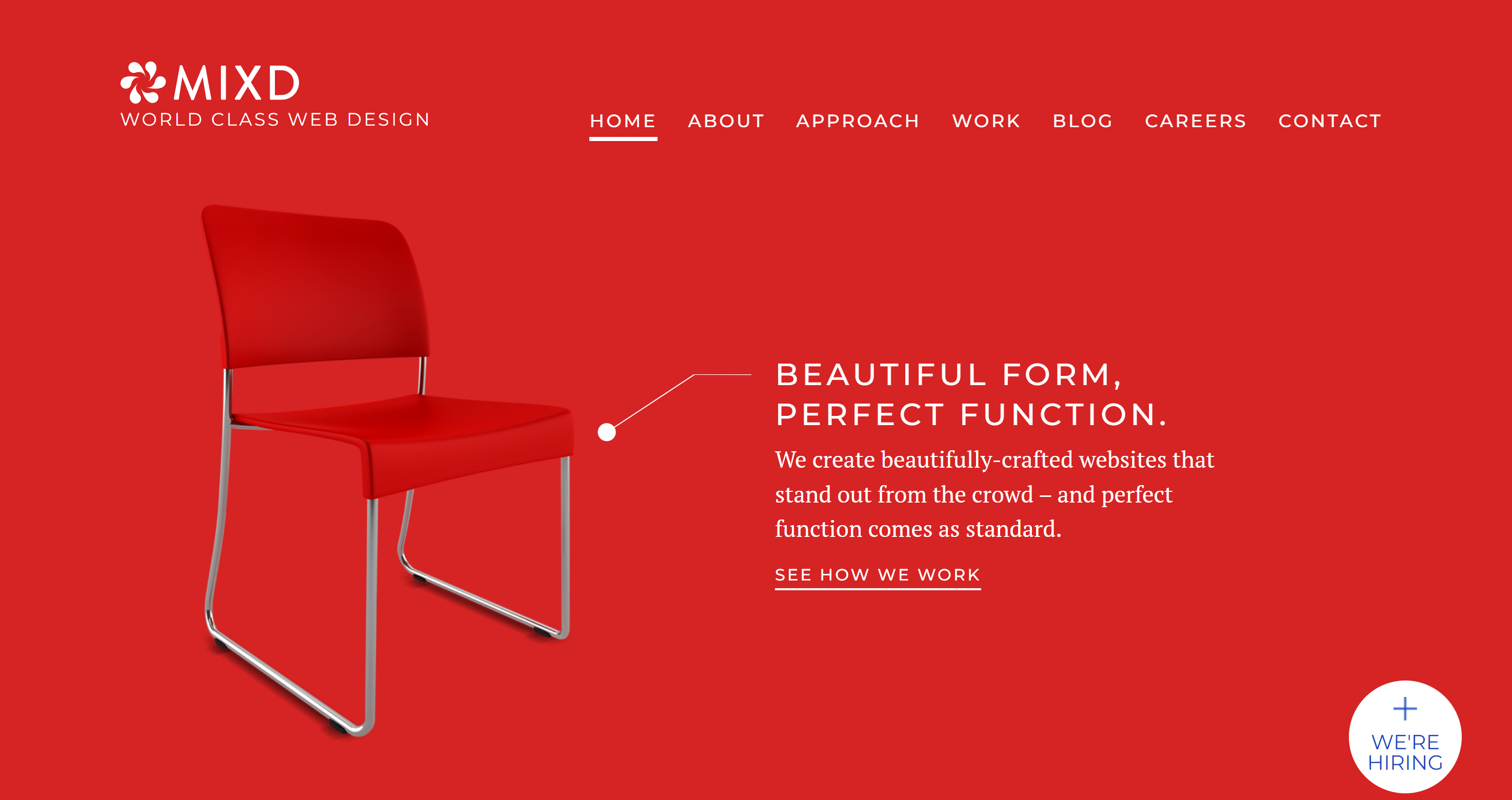 7. Clashing Colors
A basic understanding of color palettes and color schemes is crucial to good design. Colors should accentuate the voice of a brand through design. When colors clash, it undermines a brand's intended to feel.
8. Disproportionate Visuals
If a web page needs visuals of different sizes, the designer needs to develop a scheme of proportions. Without this, everything looks awkward and out of place. It might take a little bit of practice, but it helps ensure the user focuses on the visual itself, not its size.
9. Overlooked Details
A rule to always live by is that every detail matters. A misspelled word or missing period makes a site look less professional and untrustworthy. No detail is too small or insignificant when it comes to web design.
10. No Optimization
All websites must be optimized. Without it, a site loses access to a large pool of potential customers. One aspect is screen website optimization  —  making sure the site works on tablets, phones, and desktop computers. The other piece is SEO optimization  —  ensuring the website is designed with search engine results in mind  —  a good content management system can help with that.
---
When designing a website, you should first and foremost focus on user experience, which is all about putting your customer in the center and making sure you understand their needs and get them what they came to your site for.
At this point, it should be obvious what makes for bad web design. But this knowledge alone doesn't make the design process any less difficult. Maybe you've even realized that designing a website is too big of an undertaking to handle alone. This is understandable — web design isn't a walk in the park. If you've decided to take the plunge and hire a web design firm instead, you've also chosen to invest quite a bit of money in something you expect to be done in a timely and professional manner. But how do you make sure you get what you're paying for? How do you find the right web design company?
---
An Essential Checklist: How to Hire the Right Web Design Company
Hiring a web design firm is about more than flipping a coin  —  it takes preparation and diligence. Being informed and discerning is also important because hiring any old web design company could land you with a long and frustrating process, terrible results, and overpriced services. So it's essential to keep a few things in mind.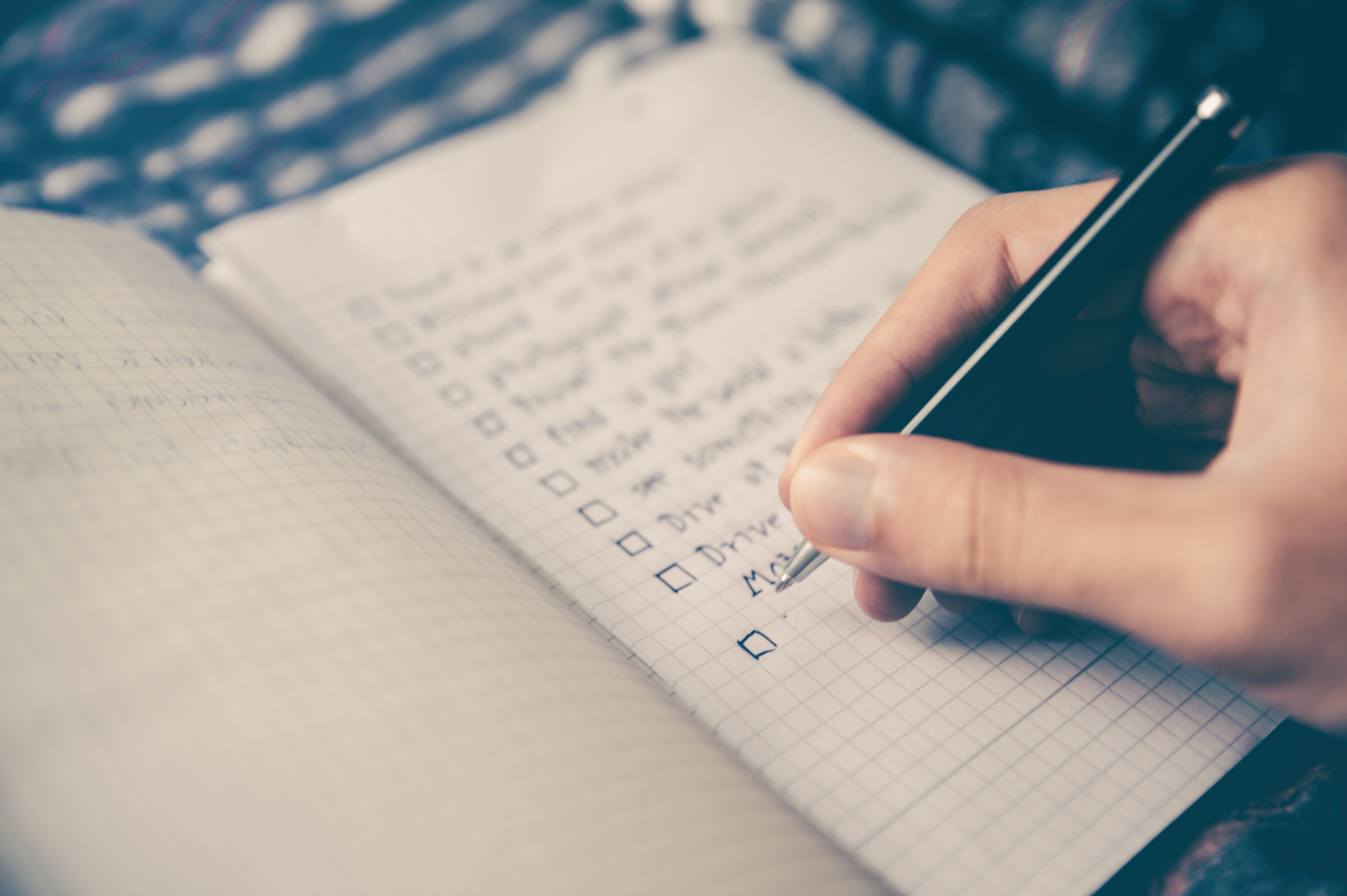 Preliminary Vision
Think long and hard about exactly what type of website you want. Review the web presence of brands and companies you like. Write down any design details that stick out and document your branding strategy. Even better, research the firm responsible for building the sites you like. Altogether, this will help structure a realistic vision for your own site to bring to an initial web design consultation.
Honest Expectations
Let's be honest  —  time is money, and money is time. Before you sit down with a potential web design company, you need to have your numbers straight. It's important to know exactly how much money you're willing to spend and what type of timeline you expect. If these crucial dimensions are not clearly communicated initially, the likelihood of frustration and miscommunication becomes infinitely higher.
Design Portfolio Review
Once you've decided on an agency, always check their portfolio of previous projects. A legitimate web design company should not only have a list of projects they've completed but should be more than willing to share them. You must see the type of work they've done before you move forward and start signing contracts or providing money upfront.
Former Clients
Of course, the design is important, but so too is reliability and ease of doing work. For this reason, getting in contact with a website design agency's former clients can help shed light on how they are to work with. You can learn from those with experience if the web agency met their deadlines, communicated properly, and everything in between.
Communication
Once you sit down and meet the design team, it's important to really understand who they are. Try your best to understand who the team is, how they approach work and their communication style. Doing this will make it easier to ascertain the personal relationship with the team during the web design process.
Mutual Understanding
At the end of the day, you want the web design agency you work with to be on the same page as you. This not only pertains to hours projected in a contract, meeting deadlines, and monetary expectations. It is also about the vision of the project. A good web design team and project manager should truly understand what you want to communicate to your target audience and show that they can turn this vision into an impeccable design. Once you've made your basic pitch, listen to what the design team you meet with immediately thinks to get a feel for how they understand your vision.
With the right web design agency, you can turn your website into an invaluable asset for your business and an effective means for communicating the essence and vision of your brand.
If you ask these three simple yet critical questions at your initial meeting with a potential web design agency, you'll end up learning more about them than you would just by reviewing their website.
---
How will my website attract customers after it is built from scratch?
Websites aren't magic, but sometimes they do work magically. For instance, a well-built website can help a business expand its customer base all on its own.
But how exactly does this happen?
When having a website developed and designed from scratch, it is always better to have the job done by a trusted and reputable digital company. These firms have experience professionally designing websites, but they know how to design them from start to finish and make them work efficiently. Utilizing contemporary approaches to web design, web design companies focus on building a user experience that ensures that more visitors to your site will "convert" into customers.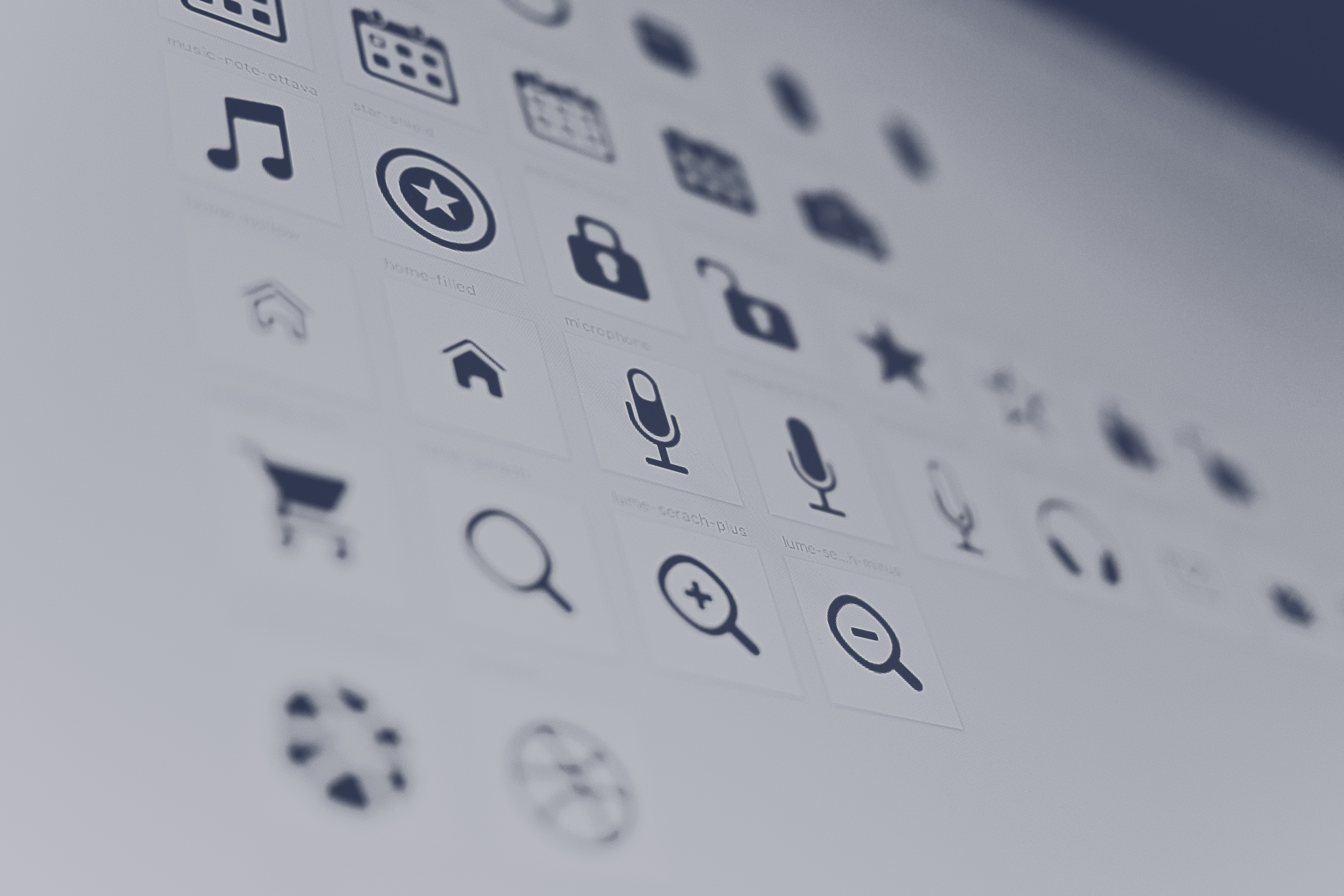 Source: Harpal Singh / Unsplash
But conversion rates won't simply rise because you have a website  —  the website needs to be built to make these visitors compelled to become customers. If visitors can comfortably navigate a website without confusion, they will instantly feel positive about the company, product, or service. Data supports this dynamic.
Conversions are key for a business's web presence because every visitor conversion means a new customer. Customers are the greatest advertiser — they tell friends, family, and strangers online about products, services, and businesses they like.
---
The best web design companies add value to your business
A genuinely world-class web design company gives you more than a well-designed website that amazes your customers, sells your products, and positions you as a leader in your field. They become an extension of your digital marketing team, assisting you with every aspect of running your business online. From website maintenance and updates to help with SEO and conversion optimization, a digital marketing or web agency will have your back every step of the way.
From a relationship standpoint, any reputable design and web development agency will sign an SLA (service level agreement) offering website maintenance to hold them accountable for any bugs and glitches. You will pay a flat monthly retainer for such support plus any overages if you want to design new pages or add new features.
---
Thanks for reading!